It's Pet Week at HVL!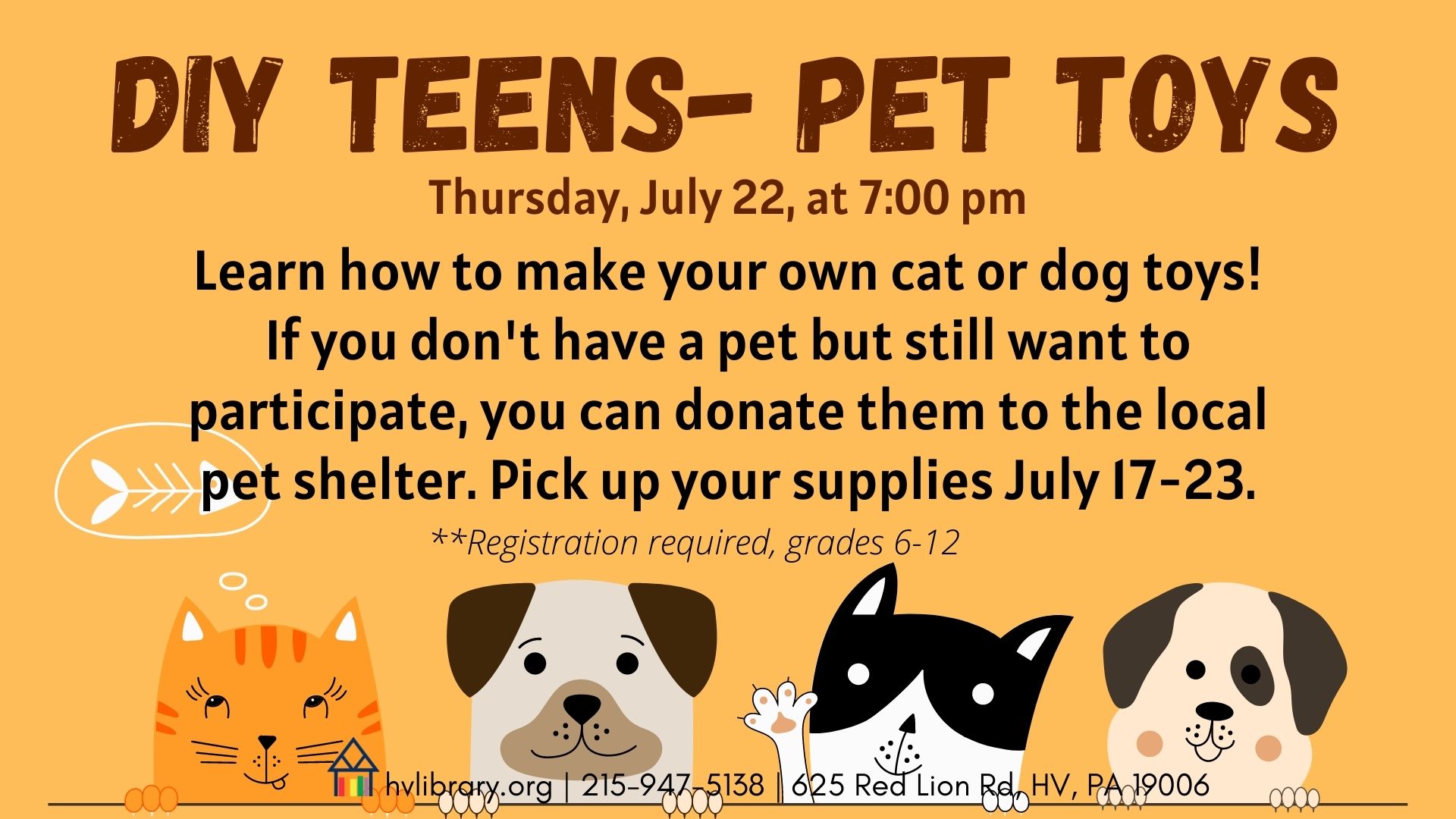 For DIY Teens this week we will learn how to make our own homemade pet toys for dogs and cats. This take home kit includes supplies and instructions to create toys for your favorite best friend at home or we will donate them to a local animal shelter. 
Supplies are limited and registration is required. Once reserved, kits can be picked up the week of July 17-23. Pick-up instructions will be emailed to each registrant.
For students in grades 6-12. 
While each bag will come with instructions, all teens who reserve the DIY kit will also receive an invite to attend the DIY Teens Virtual Meet-Up on Thursday, July 22, at 7 pm, when we will gather together online to learn how to make our pet toys. We will meet via Zoom to make our projects, ask questions, and chat. Everyone who reserves a DIY Pet Toys kit will receive the meet-up Zoom link, ID, and password via email on the day of the event. When registering, please use the email address for which you would like the invite to be sent. 
Sponsored by the Friends of Huntingdon Valley Library.