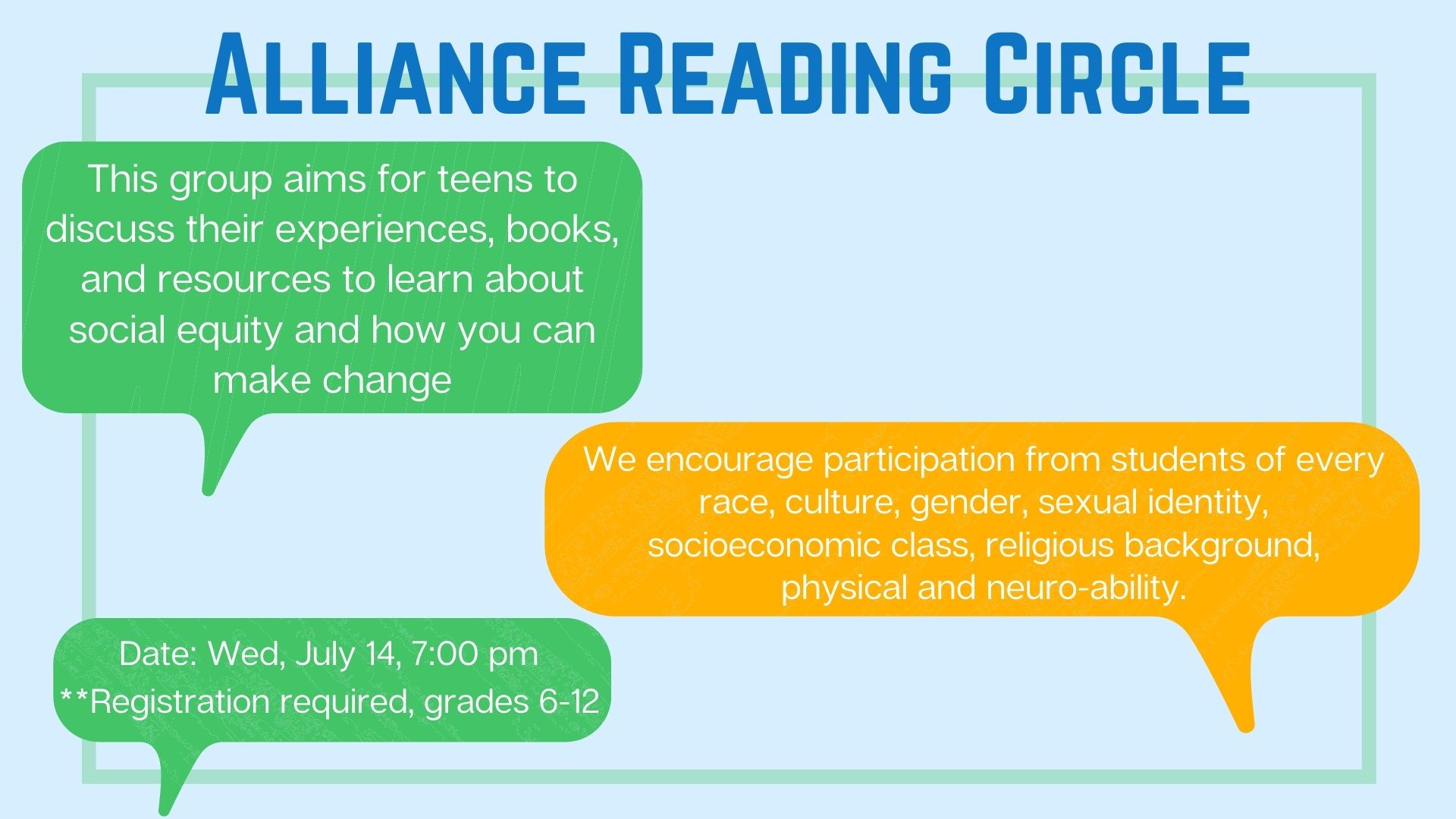 The Alliance Reading Circle will resume in the fall for regular meetings and activities. Everyone have a great summer!
This new group for teens meets regularly to share resources, personal experiences, and books to educate and equip each of us to be a better ally, an active anti-racist, and an agent for social equity. New topics will be covered each month, guided by student needs and requests. All youth in grades 6-12 are welcome.
Participants in this program will be given access to a recommended reading list in advance of our meeting. Students are also encouraged to share their own resources, which can include books, websites, blog posts, graphic novels, or any other resource that the student has found to be helpful. 
All youth in grades 6-12 are welcome. We encourage participation from students of every race, culture, gender, sexual identity, socioeconomic class, religious background, physical and neuro-ability. 
Registration is required.
For students in grades 6-12.