Pleasant Valley Free Library
Traveling Lantern Theatre
Join us on Friday, July 28th at 1:30pm for a special presentation by the Traveling Lantern Theatre! They will be performing their play 'The Ribbles Build a Residence'. Attendees will get involved by playing interactive games and discovering basic building techniques during the show.
This performance will be inside, so space is limited and registration will only be available to the first 35 sign-ups. This play is suitable for children ages 4 years and up.

Online Registration is now available for this craft! Please click the Register link below to reserve your spot!
(Please note that registration is also available in person at the library, and while we do our best to check for new online registrations throughout the day, this class may fill up in-person first.)?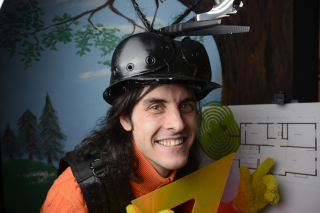 Date / Time::
Friday Jul 28, 2017

1:30 PM - 2:30 PM
Contact:
Pleasant Valley Library 8456358460 plvprograms@yahoo.com
[ Close this window ]