Instability in Six Colors: A Special Chat and Chew
Join us for a talk with Dr. Rachel Kallem Whitman about her new memoir, Instability in Six Colors. In this debut publication, she provides a collection of personal essays, poems, and pastiche pieces that reflect upon her lived experience with bipolar disorder. Through the use of six different colors, Whitman chronicles the cyclic nature of bipolar disorder and how it affects her personal relationships as well as her relationship with her body.
We'll complement the chat with a wholesome luncheon as a way to celebrate health and honesty in our lives and minds.
Personalized copies of the book will be available for purchase following the event along with a special giveaway.
*Warning: This book addresses adult themes.*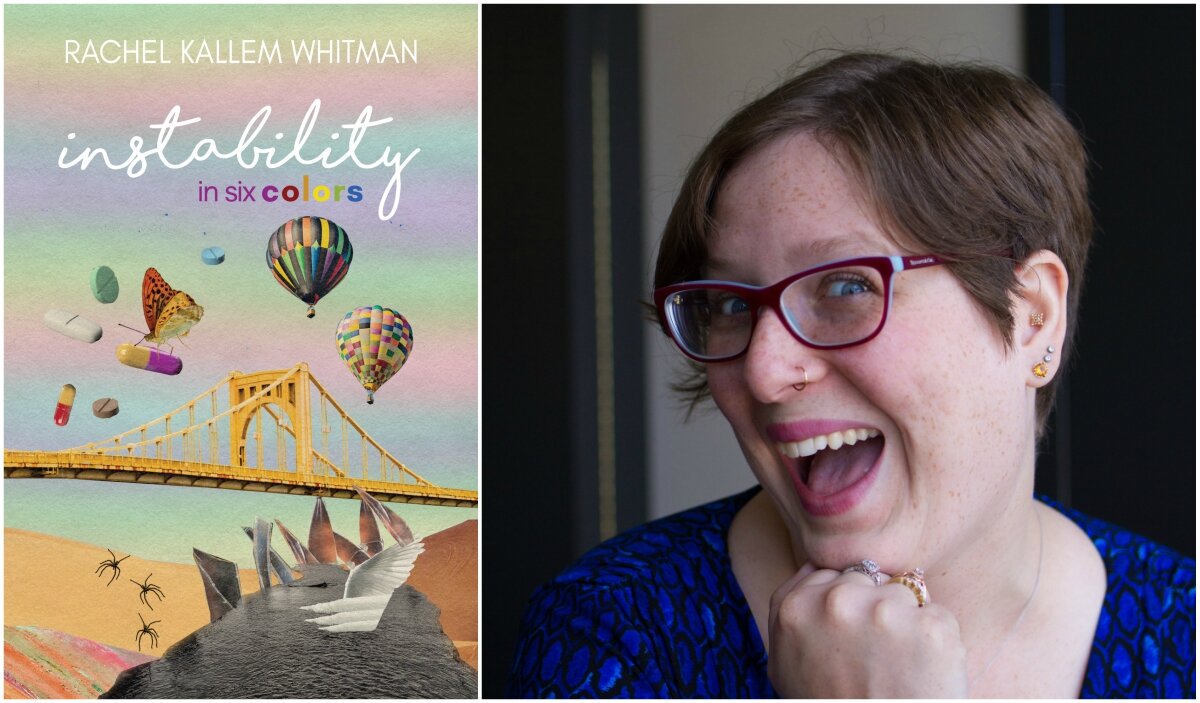 Bio: Dr. Rachel Kallem Whitman graduated from Duquesne University with her doctorate in educational leadership and a focus in disability studies. She has worked in public school systems, higher education, and hospital settings empowering youth and young adults with disabilities to become leaders of their own lives through the power of storytelling. Currently, Rachel is an adjunct professor at Duquesne University in the Psychology Department where she teaches courses in disability studies.
Date:
Tuesday Mar 31, 2020 - Tuesday Mar 31, 2020
Time:
1:00 PM - 2:00 PM
Contact:
Brandon 412-882-6622 taperb2@einetwork.net
Location:
Whitehall Community Room