Behind the Scenes: A Movie Club
Virtual Meetup - Second and Fourth Mondays of the Month - 1:00 PM
More than entertaining stories to be viewed from a sofa and then benignly forgotten, cinema is an art form rich in expression and worthy of our time and attention.
Join Brandon for a fun discussion of all variety of films from John Wayne to Shirley Temple as we look "behind the scenes" to unpack each selection's historical significance, stylistic choices, and meanings.
You may laugh, you may cry, you may even raise an eyebrow and wonder "What was that?", but you'll certainly be affected. They don't call 'em moving pictures for nothing!
This week's selection: Funny Bones (1995)
This humorous and touching comedy is about a struggling second-generation stage comedian who returns to the England of his childhood to find the source of humor that made his dad so successful. In the process, he discovers some startling secrets in his family's history, and the truth about his father. It is at this point he begins to rediscover the way to make audiences like him again. Starring Oliver Platt, Lee Evans, and Jerry Lewis. (Hoopla)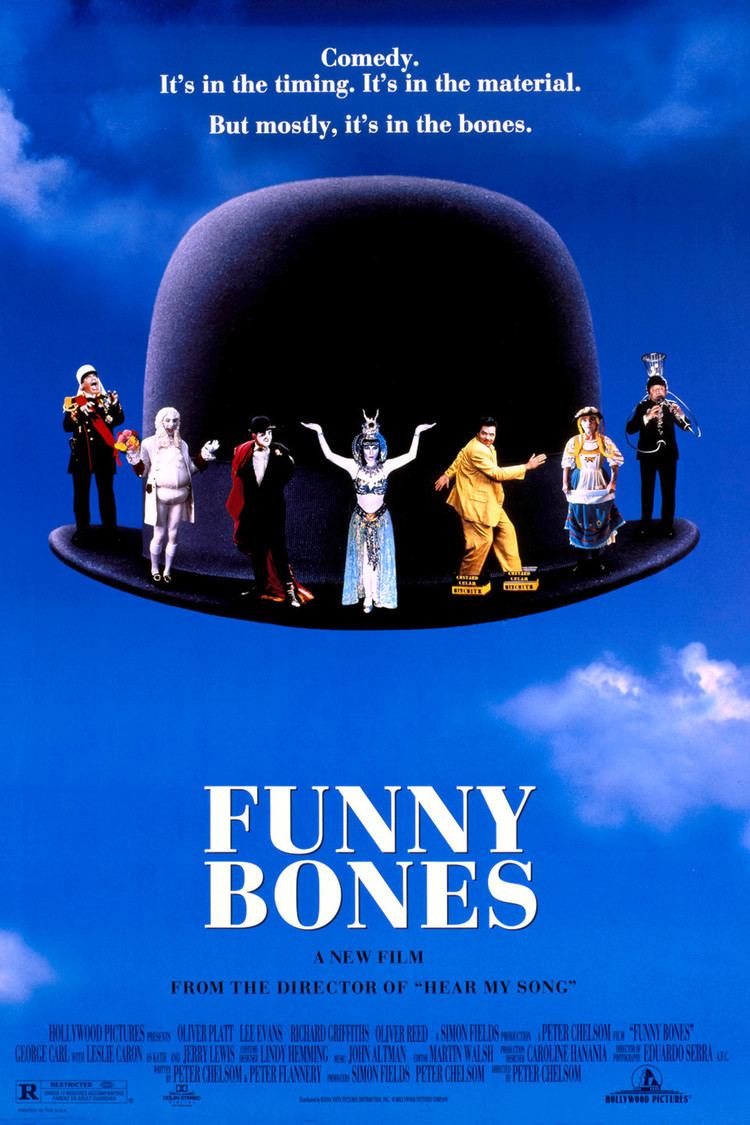 Meeting ID: 828 8501 5699
To call in, dial: +1 646 558 8656; when prompted, dial the Meeting ID.
Date:
Monday Jul 27, 2020 - Monday Jul 27, 2020
Time:
1:00 PM - 2:00 PM
Contact:
Brandon 412-882-6622 taperb2@einetwork.net
Location:
ONLINE