EventKeeper, your web calendar solution, has some questions about your browser.
Please click here.
Click the Magnifying Glass to Search for an Event 
Author Talk with Lenny Levine
6:30 PM - 8:00 PM
Local storytelling musician Lenny Levine is also a published author. His stories have appeared in literary magazines and journals, he was awarded a Pushcart Prize nomination for short fiction, and he has a new full-length novel that he will talk about at the Bethel Public Library!
Here's what Lenny has told us so far: 
"Eddie Fein is a twelve-year-old boy living in Brooklyn. It's the last week of the 1951 baseball season, and his beloved Dodgers are enduring the epic collapse to the hated Giants that will be punctuated by Bobby Thomson's "shot heard 'round the world." Eddie's love for the Dodgers springs from his love for his father Barry Fein, a passionate Dodger fan, but an alcoholic who's prone to bouts of depression and anger. When two Giants fans are murdered, Nick DiFazio, lead detective on the case and Barry's best friend..."
There's a lot more to this mystery, so please join us to hear all about it from the author!
Registration is required for this in-person event. Masks are required.
LOCATION: Maria Parloa Community Room
There are 30 spaces available.
Morning Book Chat
10:15 AM - 11:30 AM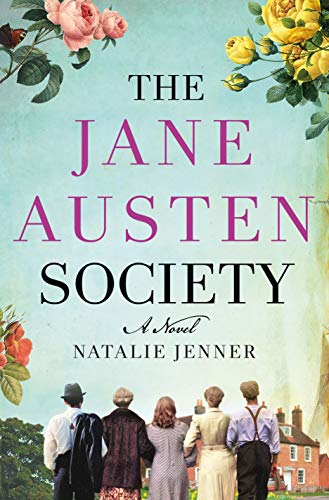 This month's selection is The Jane Austen Society by Natalie Jenner.  Just after World War II, in the small English village of Chawton, an unusual but like-minded group of people band together to attempt something remarkable; to preserve both Jane Austen's legacy and her home.  One hundred and fifty years ago, Chawton was the final home of Jane Austen and the place where she wrote her six novels.  As each person in the group endures their own quiet struggle with loss and trauma, some from the recent war and others from more distant tragedies, they rally together to create the Jane Austen Society.  
We are also offering a book guide for all registrants which highlights the author's background, offers interviews and book insights, as well as topics and questions to stimulate the conversation. 
We have pre-ordered copies of the book for you.  Just call the Library at 203-794-8756 to reserve your copy and schedule a curbside pickup, or stop by the Library to pick up your copy.
Registration is required.  Please note that this will be an in-person event; social distancing guidelines will be observed, and masks will be required.
There are 8 spaces available.
---
2 events.
EK/TK MARS : IVORY : 2020_09_28 9:30 PM
Icons by
Icons8