EventKeeper, your web calendar solution, has some questions about your browser.
Please click here.

Teens: Scrapbooking
4:00 PM - 5:30 PM
Miss Becky is once again busting out the art supplies to help you safeguard your treasured pictures and memorabilia for years to come! Join her as she shows you how to scrapbook, make new friends and eat! (You probably already know how to do the eating part, but you gotta see Miss Becky's hand/eye coordination. It is amazeballs!)
Scrapbooking, helping you remember today...in case you're called as a witness tomorrow.
LOCATION: Stride Room
Teens: How to Make Chocolate and Put It On Things
4:30 PM - 6:00 PM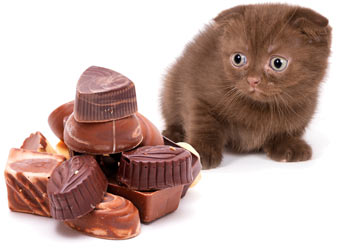 Everyone knows that chocolate is wonderfully perfect and perfectly wonderful in a way that other foods simply aren't.
FACT:

There is a correlation between the amount of chocolate a country consumes on average and the number of Nobel Laureates that country has produced.

FACT:

During the Revolutionary War, soldiers were sometimes paid in chocolate.

FACT: Studies have revealed that chocolate actually

promotes hair growth...and that is really the secret to Miss Christina's luscious locks.
What if we could spread that wonderful perfection to other, lesser foods like fruits? What if that perfect wonderfulness could be used to make less perfect and less wonderful foods perfectiony and wonderfulish? And no those last two adjectives were definitely not made up. We swear on our conoodlflook.
Well, Miss Christina is putting on her apron and showing you how to make chocolate and put it on things!
Edible things. You know, things you can eat. Not non-edible things which are things you cannot eat because they are not fit for human consumption. Miss Christina already asked about the non-edible things and we very clearly told to her "No. The Library does not condone putting chocolate on cats, and yes, we say cats specifically because we know that is really what you're asking. Also why do we still allow you to be in such close proximity of other humans?"
So please join the librarian who makes us and cats everywhere very nervous and she puts her non-exisitant culinary skills to good use. And that's no fularmalarky!
Registration Requested
LOCATION: Program Room
There are 5 spaces available.
Teens: Advanced Readers Copies Book Club
5:30 PM - 7:00 PM
So you've spent the month reading great books that aren't even published yet. Now it's time to share your thoughts. Did you like it? Was it an all-nighter? A snoozer? Let us know and then get more unpublished books! Ms. Becky will be in the Stride Room with more unpublished books and snacks; join her! Newcomers welcome.
LOCATION: Stride Room
Teens: TAB (Teen Advisory Board)
5:30 PM - 7:00 PM
LOCATION: YA Department
---
4 events.
EK MARS 2018.02.11 -- 7:30 PM