KRARI Club // Peace Dale Library
4:00 PM - 4:45 PM
Kids in grades 3-5 are invited to explore great new books in our monthly RICBA Club! Each meeting we'll read a few chapters together followed by fun related activities. Everyone will get a free book to take home! Snacks will be served. Kids are not required to read the books in advance, but extra copies will be available to check-out before or at the meeting. 
This month's theme is Animal Stories, so we'll explore "Saving Winslow" by Sharon Creech & "A Pup Called Trouble" by Bobbie Pyron.
Upcoming dates are Tuesday, November 19 and December 17, 4:00-4:45 PM (Books TBA). 
LOCATION: PEACE DALE LIBRARY MEETING ROOM
Wigglers Storytime // Peace Dale Library
10:30 AM - 11:00 AM
Babies love books! Introduce your child to the joy of reading with stories, music, movement, and play! Geared for children ages birth-2, but all kids are welcome. No sign-up needed. The Fall Wigglers storytime  session runs from Wednesday, September 25 - Wednesday, December 18. 
LOCATION: PEACE DALE LIBRARY MEETING ROOM
Meet a Mini-Excavator & Backhoe! // Peace Dale Library
2:30 PM - 3:30 PM
Location: Park across from Peace Dale Library
Come explore a local mini-excavator and backhoe up close! For all kids, cider and donut holes will be served!
(The Rain Date for this program is Thursday, October 24, 2:30-3:30 PM).
Teen Led Dungeons & Dragons at Peace Dale
3:30 PM - 5:00 PM
Teen Led Dungeons & Dragons
Wednesdays, October 16, 23, 30 and November 6, 13, 20, 3:30-5:00 P.M.
Peace Dale Library
Grades 8-12
Ever wanted to learn how to play Dungeons & Dragons? Now is your chance in this six week teen led program! A local teen volunteer will explain everything you need to know to get started!
Week 1: Character Building
Week 2: Rules of the Game and Intro
Weeks 3-6: Game Play
Space is limited, registration is required. Please contact bfong@skpl.org or 789-1555 ext. 105. You don't have to attend every session, but it is preferred.
LOCATION: PEACE DALE LIBRARY MEETING ROOM
2020 Census Takers Applications
3:30 PM - 5:30 PM
LOCATION: PEACE DALE LIBRARY CONFERENCE ROOM
Book Sale / Meeting Room
9:00 AM - 6:00 PM
Bookmarks Book Discussion
7:00 PM - 9:00 PM
Bookmarks, the book discussion group at the Robert Beverly Hale Library, meets the final Thursday of the month at 7pm. Our October meeting is one week earlier to accommodate trick or treating! This month's book is Once We Were Brothers by Ronald Balson. Books are available at the library. New members welcome at any time!
LOCATION: ROBERT BEVERLY HALE LIBRARY
Yoga at Kingston
10:00 AM - 11:00 AM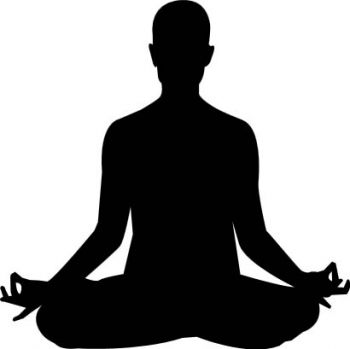 Ongoing yoga class at the Kingston Free Library. Hosted by All That Matters, this class is low impact, focusing on stretching, breathing, and meditation. Good for all levels. Please bring a towel or mat. Register at 783-8254 or bobertello@skpl.org.
LOCATION: KINGSTON FREE LIBRARY
Friends of the Peace Dale Library Bake & Book Sale / Peace Dale
9:00 AM - 2:00 PM
It's time again for the Friends of the Peace Dale Library's Fall Book and Bake Sale! Find great bargains on books, movies, and more; plus delicious home-made baked good. All proceeds benefit the Friends, who support the Peace Dale Library's programming and other initiatives for children, teens, and adults.
LOCATION: PEACE DALE LIBRARY MEETING ROOM
---
146 events. 10 Events Per Page. You are on page 2 of 15.

[ Previous Page / Next Page ]
EventKeeper, your web calendar solution, has some questions about your browser.
Please
click here.
EK/TK MARS : GREBE : 2019_02_17 6:30 PM
Icons by
Icons8