EventKeeper, your web calendar solution, has some questions about your browser.
Please click here.
Search Events
Silver Apple Bedtime Storyhour
6:30 PM - 7:15 PM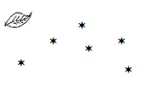 Join the Children's Room for a 45 minute program of stories, songs, and simple crafting or activity for families with children ages 3 - 9. Children must be accompanied by an adult.
Silver Apple Bedtime Story Hour meets on the first Monday of the month from February-May. No sign up is required, so please drop in! The program may be cancelled due to sickness or bad weather at the discretion of the library. Questions? Call the Children's Room at 508-647-6522 or email childrens@morseinstitute.org.
LOCATION: Storyhour/Storycraft Room, lower level
---
1 events.