EventKeeper, your web calendar solution, has some questions about your browser.
Please click here.

VIRTUAL PROGRAM: Asteroids: Friends or Foes?
7:00 PM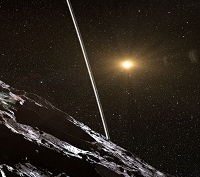 What are Asteroids? How are Asteroids and Meteorites related? Will one of them strike Earth with enough force to create widespread damage?
Join us as Kelly Beatty helps us explore the science (and science fiction) surrounding asteroids.
--
Kelly Beatty has been explaining the science and wonder of astronomy to the public since 1974. An award-winning writer and communicator, he specializes in planetary science and space exploration as Senior Contributing Editor for Sky & Telescope magazine. Beatty enjoys sharing his passion for astronomy with a wide spectrum of audiences, from children to professional astronomers, and you'll occasionally hear his interviews and guest commentaries on National Public Radio and The Weather Channel.
Please Sign up through this form HERE. You'll then get an email with a Zoom Link in it.
LOCATION: Online
Wednesday Afternoon Book Group
1:00 PM - 2:30 PM
Today we will be discussing AN AMERICAN MARRIAGE by Tayari Jones.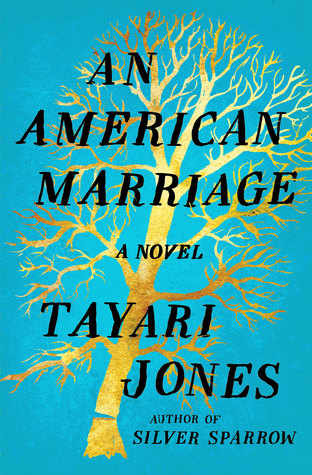 About the book:
Newlyweds Celestial and Roy are the embodiment of both the American Dream and the New South. He is a young executive and she is an artist on the brink of an exciting career. But as they settle into the routine of their life together, they are ripped apart by circumstances neither could have imagined. Roy is arrested and sentenced to twelve years for a crime Celestial knows he didn't commit. Though fiercely independent, Celestial finds herself bereft and unmoored, taking comfort in Andre, her childhood friend, and best man at their wedding. As Roy's time in prison passes, she is unable to hold on to the love that has been her center. After five years, Roy's conviction is suddenly overturned, and he returns to Atlanta ready to resume their life together.
Books will be available to pick up at the Main Desk for one month prior to our meeting.  New members are always welcome! 
LOCATION: Garden Room
VIRTUAL PROGRAM: Author Nancy Thayer
6:30 PM - 7:30 PM
We love Nancy Thayer and are so glad to spend some time with her online! 
Nancy will be joining us via Zoom to discuss her latest novel, GIRLS OF SUMMER (available for purchase 5/26).
In GIRLS OF SUMMER:
One life-changing summer on Nantucket brings about exhilarating revelations for a single mother and her two grown children in this sensational novel from New York Times bestselling author Nancy Thayer.
Lisa Hawley is perfectly satisfied living on her own. Having fully recovered from a brutal divorce nearly two decades earlier, she has successfully raised her kids, Juliet and Theo, seeing them off to college and beyond. As the owner of a popular boutique on Nantucket, she's built a fulfilling life for herself on the island where she grew up. With her beloved house in desperate need of repair, Lisa calls on Mack Whitney, a friendly--and very handsome--local contractor and fellow single parent, to do the work. The two begin to grow close, and Lisa is stunned to realize that she might be willing to open up again after all . . . despite the fact that Mack is ten years her junior.  Lisa's children worry about the potential for their mother to suffer another broken heart, all while finding complicated potential romances of their own.  As the season unfolds, a storm threatens to shatter the peace of the golden island, forcing Lisa, Juliet, and Theo to decide whether their summer romances are destined for something more profound. Nancy Thayer dazzles again in this delightful tale of family, a reminder that sometimes, finding our way back home can bring us unexpected gifts.
To join us in this special Zoom event, you must click here to register.  You will then receive your invitation link to the event.
LOCATION: Online
---
3 events.
EK/TK MARS : HAWK : 2020_05_15 10:30 PM
Icons by
Icons8