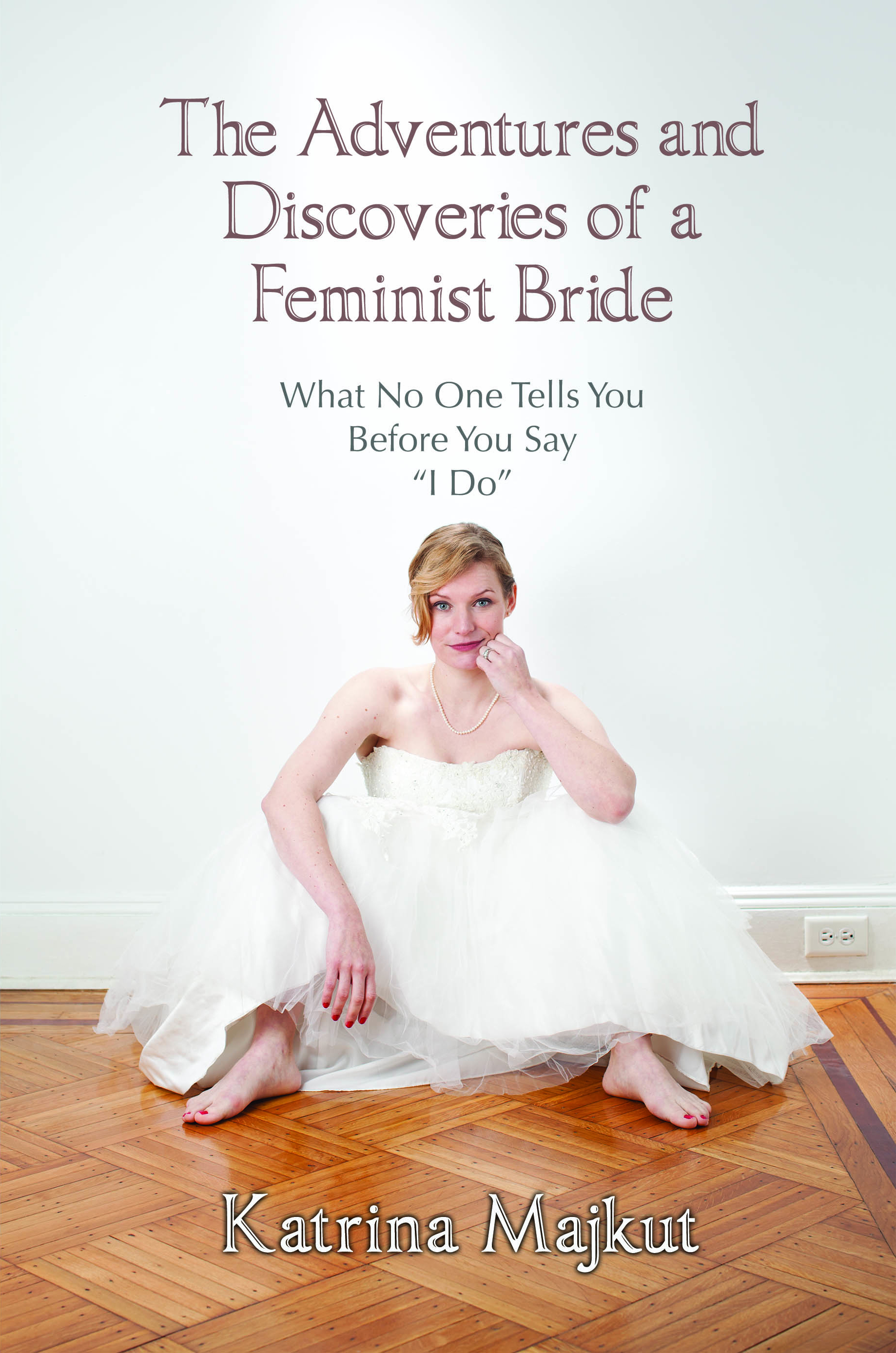 We are so thrilled to welcome Katrina Majkut to the Medfield Public Library! Not only is Katrina a writer, blogger and one of the leading contemporary feminist visual artists in America, she grew up in Medfield! So, please help us give Katrina a great hometown welcome and let's share our Medfield pride with her. Of course, you don't have to live in Medfield to appreciate Katrina's accomplishments :) 
Learn all about Katrina on her website HERE
Katrina's's debut book, The Adventures and Discoveries of a Feminist Bride, will be available for purchase and signing. 
From Katrina's website: 
The Adventures and Discoveries of a Feminist Bride (Black Rose Writing) invites readers to join author, Katrina Majkut on a personal and powerful prenuptial journey through Western wedding culture. After breaking into her own apartment in her underwear to save a bridesmaid dress, constantly receiving sexual harassment from men on bachelorette parties, getting mysteriously kicked out of wedding party, and then watching others go through similar crap, Majkut threw in her newlywed monogrammed towel and said, "What's with all the wedding drama? Women deserve better than this!" 
With the help of feminism (the greatest gift anyone can put on a wedding registry), readers will follow Majkut's calamitous exploits and smarty-pants journey and discover alongside her how wedding traditions aren't all they're cracked up to be. With fearless curiosity, she asks such questions as: Isn't it weird brides need their parents' permission to marry? How come women don't propose? Why don't men wear engagement rings? And can bachelorettes hit up strip clubs without being creepy?
"I laughed, I learned and I'll never look at a wedding cake in the same way again…I think the book is marvelous." 
– AleishaMcCormack, Founder of the #1 weddingplanning podcast, Bridechilla