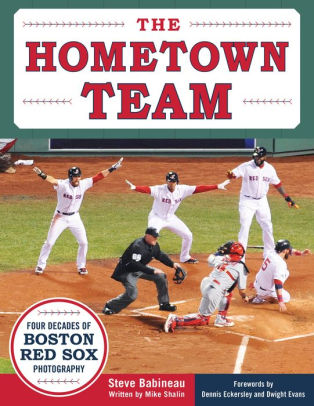 Mike Shalin is a veteran of 35 years in sports journalism. He started with the wire services in New York in the 70s, moved to the New York Post from 1980-82 and then spent 22 years at the Boston Herald, covering the Red Sox for 12 years and then Boston College football and basketball before leaving the newspaper in 2005. He is now a freelancer in the Boston area, with varied duties including work as an official scorer at Fenway Park. Shalin, a Baseball Hall of Fame voter since 1989, co-authored the book Out By A Step, The 100 Best Players Not in the Baseball Hall of Fame and is the author of the 2011 release Donnie Baseball: The Definitive Biography of Don Mattingly. 
Mike will be joining us at the library to talk about his new book, The Hometown Team, and to chat with us about the Red Sox! 
Copies of the book will be available for purchase and Mike will be happy to sign them!
Registration for this event is not required, but if you'd like an email reminder, please click REGISTER below.