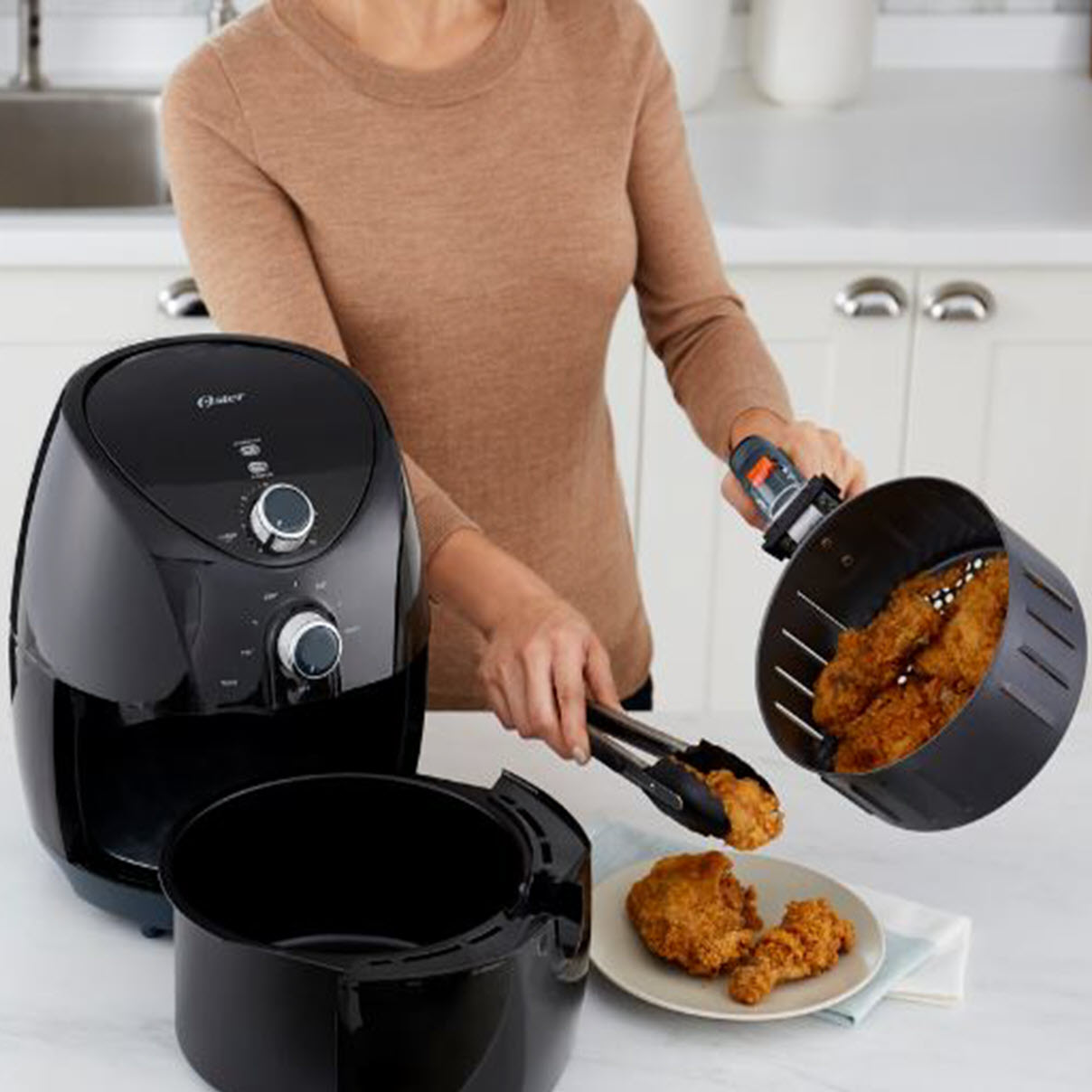 The air fryer is the newest "must have" appliance that you really should get! This countertop convection oven will change the way you cook and help you put healthy meals on the table fast! Join chef Liz Barbour for a cooking class that will help take the mystery out of this amazing, time saving kitchen tool. Liz will demonstrate 2 recipes that you can recreate at home. Following her demonstration Liz will offer tasty samples for everyone to enjoy.
Curious about Air Fryers but not ready to commit?  The library has an Air Fryer you can check out in our "Unusual Items" collection.
Space is limited. Please register! 
Liz Barbour has been cooking professionally in the Boston area since 1992 and started The Creative Feast in 2004.  Liz's cooking demonstrations and recipes have been featured on New Hampshire Chronicle, Channel 9's "Cooks Corner" and in various publications including New Hampshire Magazine. In 2017 Liz published her first cookbook "Beautifully Delicious: Cooking with Herbs & Edible Flowers".
Liz shares her skills as a working chef and entertaining communicator, whose relaxed and humorous attitudes toward food demystify the cooking process.  Sit back and watch while Liz prepares and presents exciting dishes for you and your friends to enjoy.