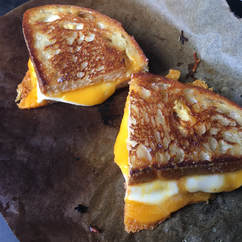 Who doesn't love a grilled cheese sandwich?
Most cultures celebrate their own style of grilled cheese. This class will explore the traditional American grilled cheese as well as others that are easy to make and amazingly delicious!
REGISTRATION FOR THIS CLASS IS REQUIRED. Register by midnight on Sunday, September 8th to make sure you get a spot!