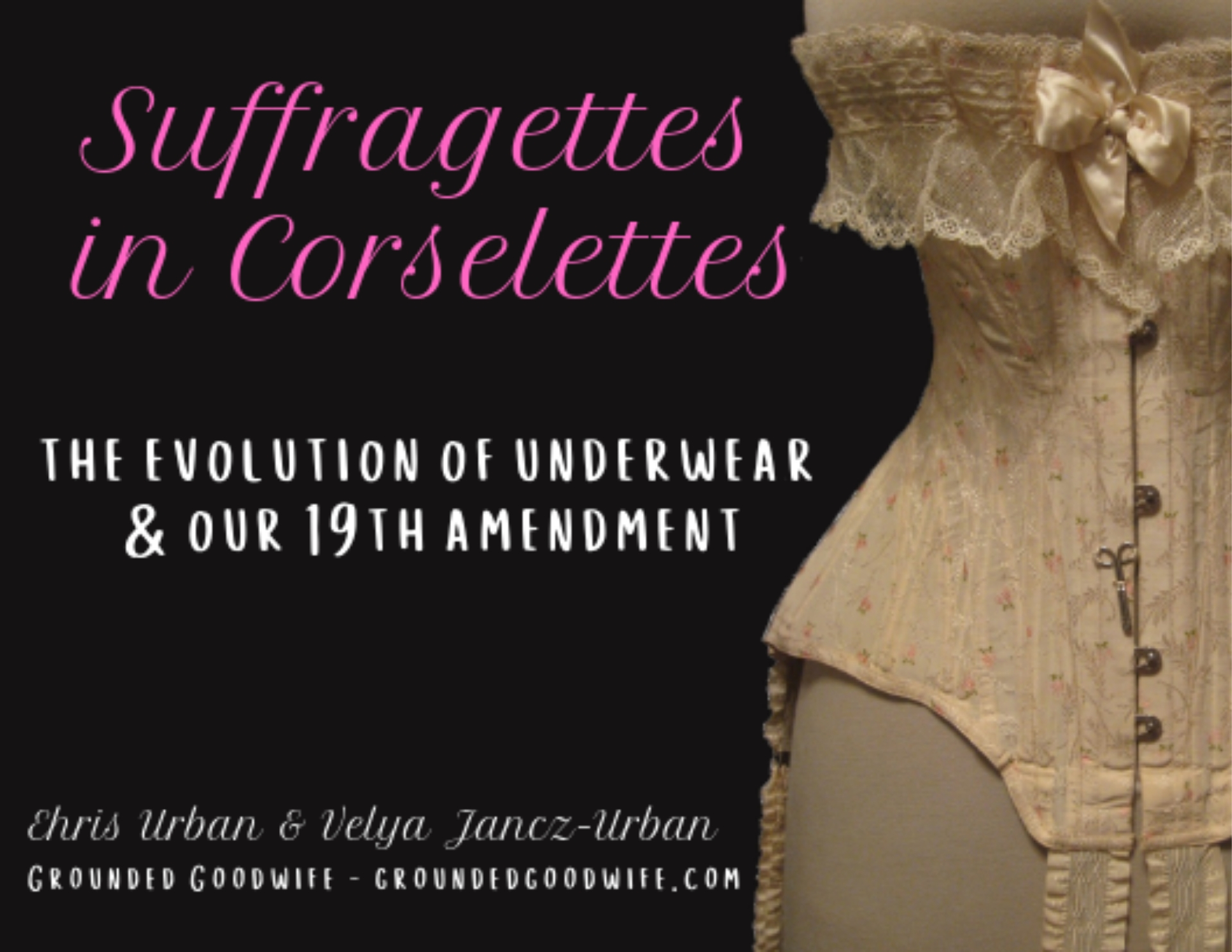 For centuries, women have allowed themselves to be squeezed, twisted, and squished to conform to desired shapes. The history of underwear reveals a lot about women's changing roles in society – how we perceive ourselves, and how we're viewed by others. The 1910s saw an end to the hourglass figure with a tiny waist. Women were finally able to breathe and move more freely. Did the demise of tightlacing help women gain the right to vote in 1920?  Underwear matters. 
This talk is designed for adults, but interested Middle and High School students are welcome to attend with a parent or adult caregiver.
Seating is limited.  Please click REGISTER below to reserve your seat!