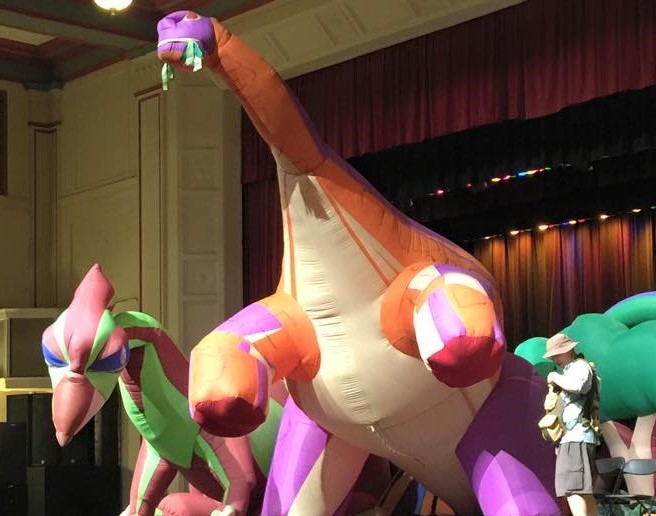 Our Summer Reading Kick-Off event is a fast-paced and fun program with Dinoman – who uses giant inflatable dinosaurs, meteors, comets, liquid air, and (believe it or not) a goldfish to take children on a truly unusual exploration of outer space.
Registration is required!
Please note: The Library's parking lot might be crowded for this event, so carpooling is a good idea if possible. If our lot is full, please use the parking area in front of the police department (across the street from the library) or park on High Street.
If your plans change after you register, please call us at 978-686-4080 x26 to cancel your registration, so that children on the waiting list will be able to take your place.
Thank you to the Friends of the Nevins Library for funding this program!