Elin Hilderbrand is coming back to the Nevins Library!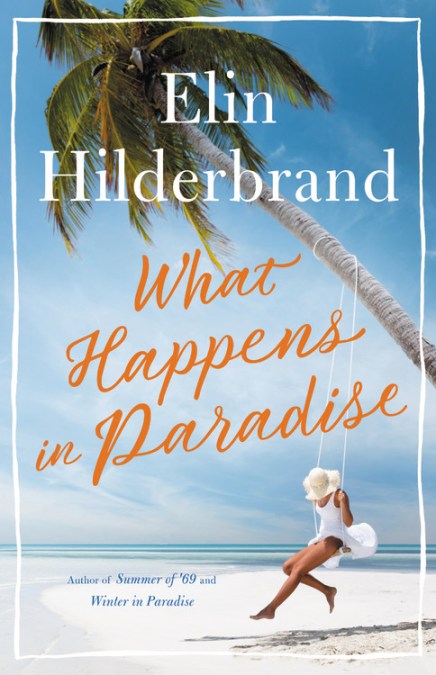 We are thrilled to welcome back one of the Methuen area's favorite authors.  Elin will be here to talk about her latest novel, a follow up to last winter's national bestseller Winter in Paradise, titled WHAT HAPPENS IN PARADISE.  A little about the book:
A year ago, Irene Steele had the shock of her life: her loving husband, father to their grown sons and successful businessman, was killed in a helicopter crash. But that wasn't Irene's only shattering news: he'd also been leading a double life on the island of St. John, where another woman loved him, too.  Now Irene and her sons are back on St. John, determined to learn the truth about the mysterious life -and death – of a man they thought they knew. Along the way, they're about to learn some surprising truths about their own lives, and their futures.  Lush with the tropical details, romance, and drama that made Winter in Paradise a national bestseller, What Happens in Paradise is another immensely satisfying page-turner from one of American's most beloved and engaging storytellers.
As always, books will be available for purchase and signing.  Refreshments will be served.
Seating and parking is limited.  If your plans change, please let us know if you are unable to attend so we can offer your seat(s) to someone on the waiting list.  Carpooling is encouraged.  Additional parking is available across the street at the police station or on High Street.
Sarah or Fran 978-686-4080 x20 ssullivan@nevinslibrary.org