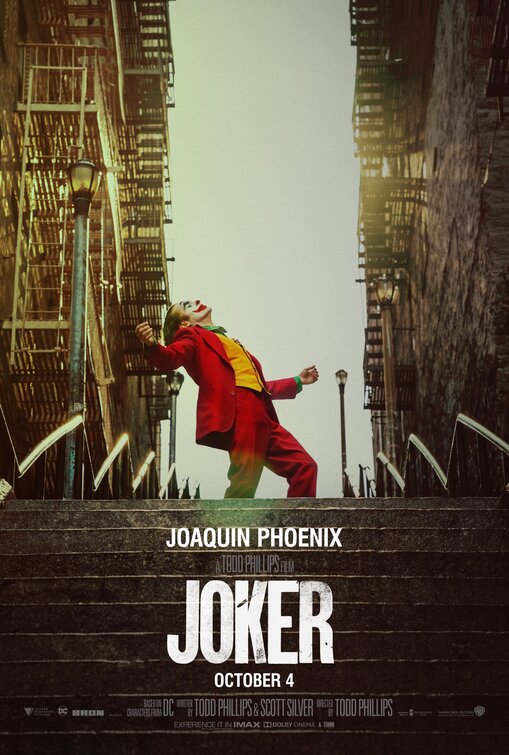 OSCAR MOVIE SERIES
We will be hosting our now-traditional Oscar movie series again!
Tonight's film:  JOKER (Rated R)
In Gotham City, mentally troubled comedian Arthur Fleck is disregarded and mistreated by society. He then embarks on a downward spiral of revolution and bloody crime. This path brings him face-to-face with his alter-ego: the Joker.
This film has been nominated in the following categories:
Best Picture
Best Director - Todd Phillips
Best Actor - Joaquin Phoenix
Best Adapted Screenplay - Todd Phillips and Scott Silver
Best Cinematography
Best Costume Design
Best Film Editing
Makeup and Hair Styling
Original Score
Sound Editing
Sound Mixing
As always, the library will provide popcorn and water for your movie-watching pleasure. 
Date:
Tuesday Jan 21, 2020
Time:
6:30 PM
Contact:
Sarah 978-686-4080 x20 ssullivan@nevinslibrary.org
Location:
The Great Hall
[

CLOSE THIS WINDOW

]