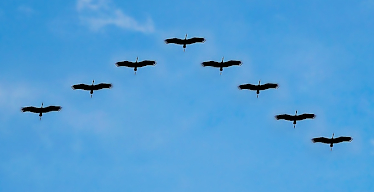 Due to recent events, the Nevins Library staff, along with the City of Methuen, have decided to cancel all library programs through the end of April at which time we will re-evaluate the situation.  We apologize for any inconvenience.  If you have any questions please feel free to contact us at 978-686-4080. 
What is spring migration? We all know about the birds that arrive in spring, but what about the ones that are just passing through?
Join us as David Moon will show participants where, when, and how birds flow through our region, how to see them, and why they matter.
--
David Moon is Sanctuary Director for Mass Audubon's Joppa Flats Education Center in Newburyport, MA, where he provides administration and leads birding tours every week, from Plum Island to destinations across the continent and around the world. David has been going to Newburyport to see birds on Plum Island since 1979.  He has been an environmental educator for over 35 years in both classrooms and non-formal settings.
Kirsten 978-686-4080 x12 kunderwood@nevinslibrary.org