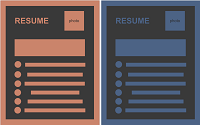 Join us via Zoom as Gary Gekow helps us analyze and discuss numerous online search tools including job alerts, job boards, job aggregators, and company employment pages. 
There will also be a discussion about how to best utilize these web sites for submitting a resume and a review of job search strategies.
To sign up for this Workshop you must CLICK HERE to register (via Zoom).  You will then receive your invitation link to the event.
--
Gary Gekow is a Senior Employment Specialist/Career Coach with 30 years of recruiting and employment services experience in the Boston staffing industry. He works closely with client companies in many industries and job seekers in various disciplines. Areas of specialization include resume writing, interview preparation, career coaching, and cover letter template creation.
Date:
Wednesday Sep 23, 2020
Time:
7:00 PM
Contact:
Kathleen 978-686-4080 x12 kkenny@nevinslibrary.org
Location:
Online
[

CLOSE THIS WINDOW

]