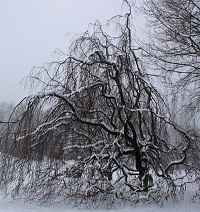 After the last six plus months are you wondering how to manage being stuck inside even more with the coming New England winter? Or have questions about how to support your children as they struggle through all these changes? Marci daCamara, LMHC, will answer those questions and your questions as she focuses on winter/COVID-19 isolation and more.
Please sign up through Zoom HERE You will then get an email with the link that will let you join the program on the specified date and time. You will also get a reminder a week, and then a day before the program.
Want to ask Marci a question, but, don't want to do it directly during the program? Fill out our anonymous Google Form HERE to get it answered. (You will still need to attend the program to hear her answer).
Presented in partnership with the Parker Memorial Library in Dracut.
--
Marci daCamara, LMHC is the Owner of Be Inspired Counseling, LLC. She received her Undergraduate degree from Brandeis University in '00 & her Masters in Counseling, with a Specialization in Addictions from Antioch New Hampshire in '03. 
Marci's successes include the development of the state-wide curriculum for the Adolescent Substance Abuse Day Treatment Program & working with high-risk youth in the Department of Youth Services. She works with clients ages 3 thru adult, & focuses on areas including mood regulation, trauma, addictions, & relationships. 
She is certified in DBT & provides individual, couples, & family counseling services. Marci has been a part of the Mental Health Speaker Series at the Sharon Public Library, guest speaker for the Randolph SEPAC, panel member for Easton Wings of Hope & the YMCA Youth & Government Program, & a featured presenter for the ISI District 1 Skating Seminar. She was also featured on the Channel 5 Morning News discussing Back to School Anxiety.

Kathleen 978-686-4080 x12 kkenny@nevinslibrary.org