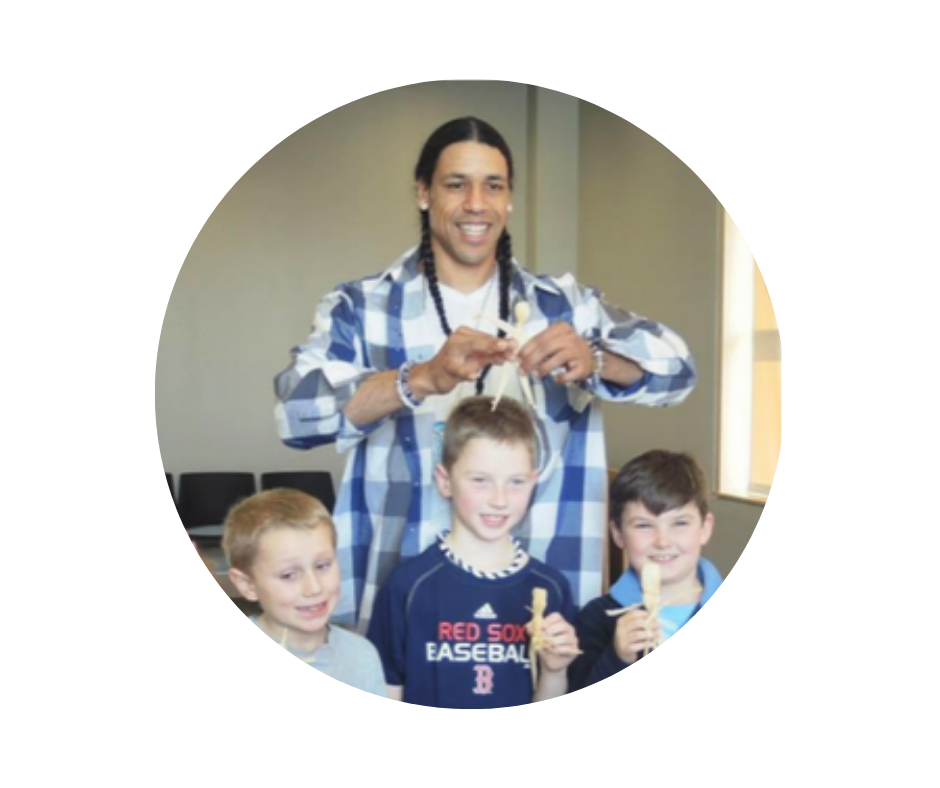 Registration is required!

Drawing on his Mashpee Wampanoag, Narragansett, and Pequot lineage, Mr. Weeden will share his tribal culture and history. Families will see the construction of a shelter, listen to some traditional storytelling, play a game, and make a cornhusk action figure. The audience will also have opportunities to ask questions about the Wampanoag tribe.
For decades, Mr. Weeden has shared his cultural knowledge with the public. He has worked at Plymouth Plantation as a museum interpreter and as a Native program at the Boston Children's Museum and has made many school and library presentations. Mr. Weeden has also represented his tribe as an actor in films shown on National Geographic, PBS, and the History Channel.
Parking: The library's parking lot might be crowded for this event, so carpooling is a good idea if possible. If our lot is full, please use the parking area in front of the police department (across the street from the library) or park on High Street.
If your plans change after you register and you won't be able to come to the program, please call us at 978-686-4080 x26 to cancel your registration so that children on the waiting list can take your place.
Please note: Unvaccinated individuals (including children over the age of 5) should wear masks when they attend library programs. Parents, even if you're vaccinated, please wear a mask when you bring your kids to library events, for the safety of all children. You will also need to bring a blanket to sit on.
This program is sponsored by the Friends of the Nevins Library.