We are thrilled to welcome bestselling authors Peter Swanson and Edwin Hill to the Nevins Library!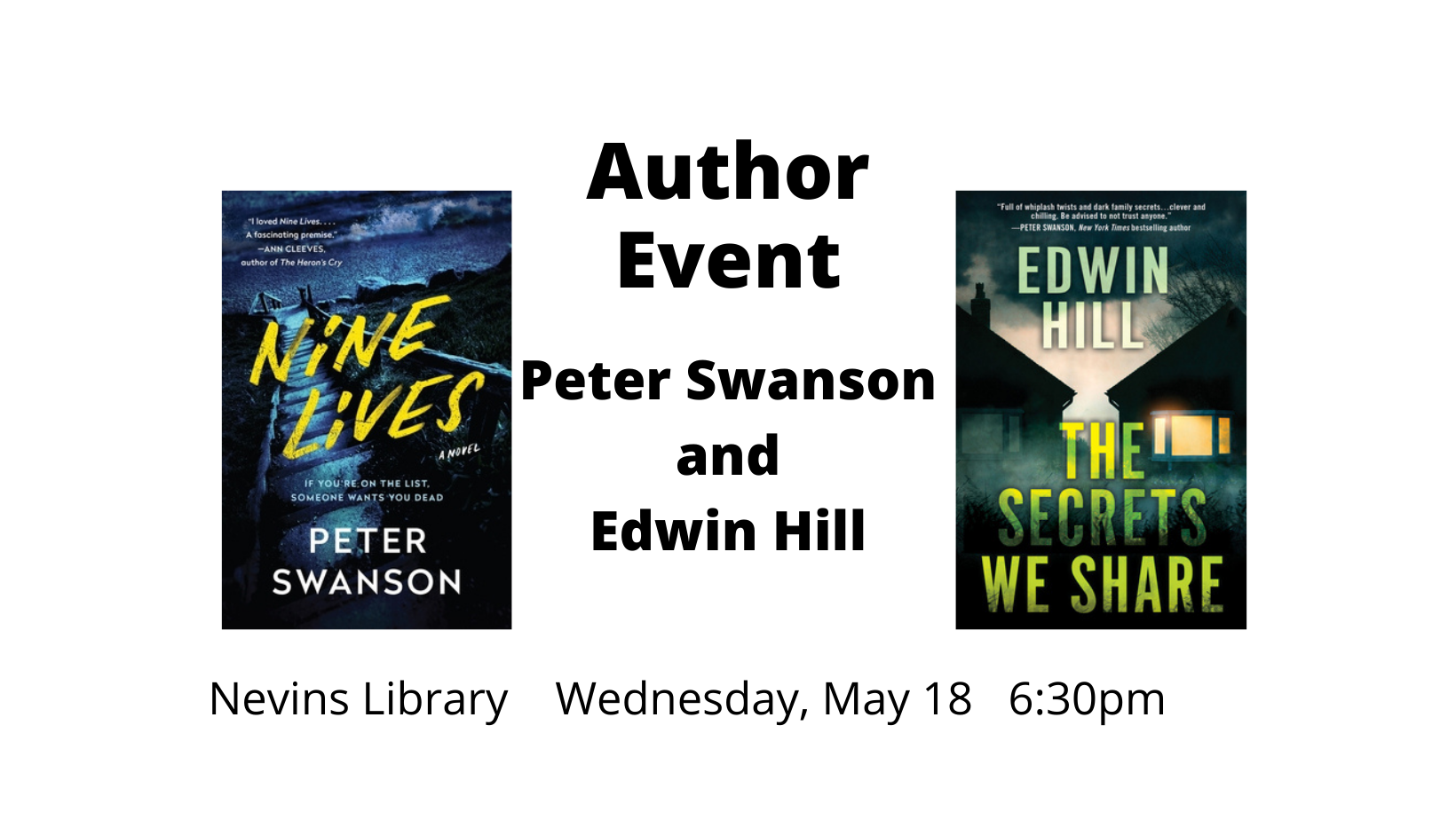 Both authors have recently released mystery/thrillers that are sure to please.
Nine Lives by Peter Swanson: 
Nine strangers receive a list with their names on it in the mail. Nothing else, just a list of names on a single sheet of paper. None of the nine people know or have ever met the others on the list. They dismiss it as junk mail, a fluke - until very, very bad things begin happening to people on the list.
The Secrets We Share by Edwin Hill:
Two very different sisters, Glenn and Natalie, haunted by the murder of their father 20 years earlier, find the past rushing back when Glenn, a rising star in the baking world, begins receiving ominous messages that could be linked to the events of that night long ago.
Books will be available for purchase and signing through our friends at Haley Booksellers. 
Seats are limited, so please register now and save your seat!  And please, if your plans change, please let us know so that we may invite someone from the wait list to join the event.
Sarah Sullivan 978-686-4080 x20 ssullivan@nevinslibrary.org