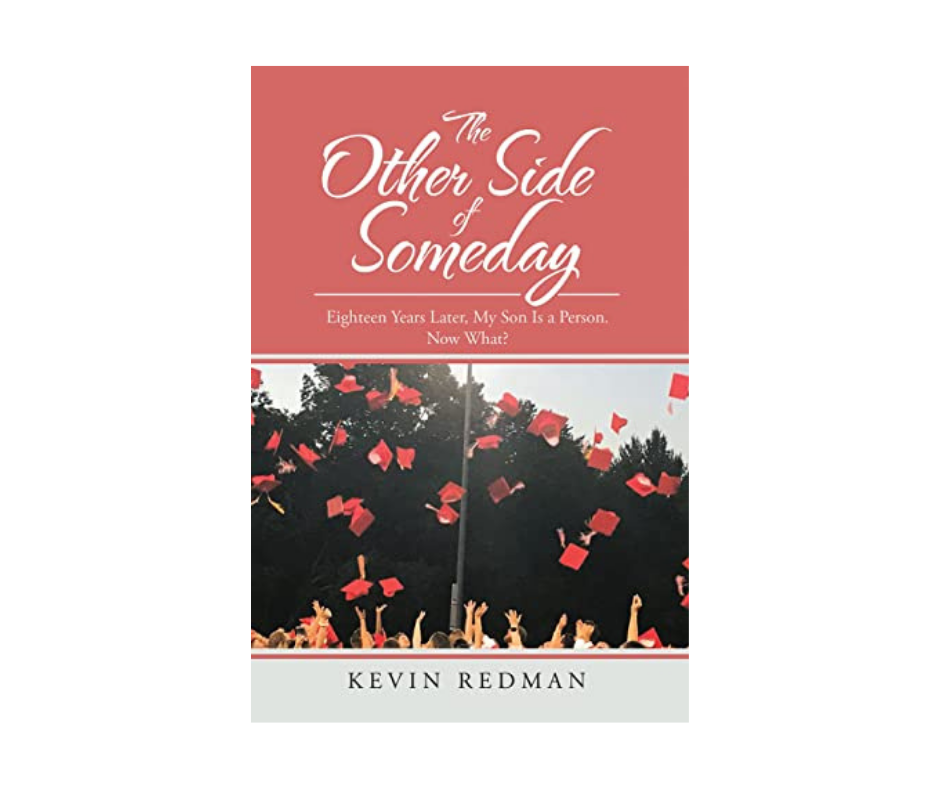 We happily remember hosting Local Author Kevin Redman back when he published his first book, "Father Load" and now we are thrilled to welcome him back with his second book "The Other Side of Someday: Eighteen Years Later, My Son is a Person, Now What?". 
A little about the book:
When they're growing up, everything is about "someday." the sports they play, the interests they'll develop.  Parents are all about getting them ready for someday.  Then they grow up, graduate, and move on, and ... then what?  This book touches on the joy and heartbreak of getting ready for someday, then all of a sudden seeing it in the rearview mirror.
About the author:
Kevin Redman worked as a local sports writer in Massachusetts for 12 years, winning numerous journalism awards from the New England Press Association, before becoming an English teacher at Tyngsborough (Mass.) High School, where he has worked since 1999. He learned to ski at age 44, has hiked extensively throughout Northern New England, and gets up at 4 a.m. every school day to run his 5K loop. He has degrees from Boston University and the University of Massachusetts-Lowell. Kevin lives in Massachusetts with his wife, his son, and his dog, Yoda. His first book, Father Along, was published in 2013.
Please join us in supporting Methuen's own Kevin Redman and his latest book.  His book will be available for purchase and signing at the event. 
Space is limited, so register to reserve your seat now!
Sarah Sullivan 978-686-4080 x20 ssullivan@nevinslibrary.org