The Ridgefield Library is pleased to have author John Patrick back for his fourth visit.  In a lively talk called, It's All About Attitude. John believes many opportunities and problems have their roots in attitude. He also believes the solutions and ways forward are based on attitude. In his revealing talk, John will offer a positive perspective on how an attitude change can reap major improvements. He will weave this theme through his current four books. He will also introduce us to his newest book, Home Attitude: Everything You Need To Know To Make Your Home Smart.
John R. Patrick is president of Attitude LLC and former Vice President of Internet Technology at IBM. He lived in Ridgefield for more than 30 years. John and his wife Joanne have been active in the community as philanthropists. They currently live in Danbury, CT and Palm Coast, FL. John served on the board of Western Connecticut Health Network (WCHN) and Founders Hall. He is a trustee at OCLC, Inc. and a director at Keeeb, Inc. John has degrees in electrical engineering, management, law, and health administration. John's current books are:
Net Attitude: What it is, How to Get it, and Why it is More Important Than Ever (2016); Health Attitude: Unraveling and Solving the Complexities of Healthcare (2015); Election Attitude - How Internet Voting Leads to a Stronger Democracy (2016). Learn more about John and his books at johnpatrick.com.
Please register.
Comtec HG
Lesley Lambton 2034382282 lalambton@ridgefieldlibrary.org
Main Program Room
April is National Poetry Month.  You're invited to celebrate!  Your Ridgefield Library presents Ira Joe Fisher and The Great Grace of Words.  Some poems you may already know …and a few that are new.  It's an evening to experience the beauty that is the poem.  Inspiring, enlightening, delighting.  And you're invited.  We hope you'll join us!
Please register.
L
Lesley Lambton 203-438-2282 lalambton@ridgefieldlibrary.org
Main Program Room
Join us for an Author Talk with historian Joyce Lee Malcolm as she discusses her just-released book The Tragedy of Benedict Arnold.
Proud and talented, history now remembers this conflicted man solely through the lens of his last desperate act of treason. Yet the fall of Benedict Arnold remains one of the Revolutionary period's great puzzles. Why did a brilliant military commander, who repeatedly risked his life fighting the British, who was grievously injured in the line of duty, and fell into debt personally funding his own troops, ultimately became a traitor to the patriot cause?
Joyce Lee Malcolm unravels the man behind the myth and gives us a portrait of the true Arnold and his world. There was his dramatic victory against the British at Saratoga in 1777 and his troubled childhood in a pre-revolutionary America beset with class tension and economic instability. We witness his brilliant wartime military exploits and learn of his contentious relationship with a newly formed and fractious Congress, fearful of powerful military leaders, like Arnold, who could threaten the nation's fragile democracy.
Throughout, Malcolm weaves in portraits of Arnold's great allies, George Washington, General Schuyler, his beautiful and beloved wife Peggy Shippen, and others, as well as his unrelenting enemy John Adams, British General Clinton, and master spy John Andre. 
This program is co-sponsored by the Library, Books on the Common, Keeler Tavern Museum, Ridgefield Historical Society and the Drum Hill Chapter of the DAR.
Please register.  H
Lesley Lambton 203-438-2282 lalambton@ridgefieldlibrary.org
Main Program Room
7:00 PM - 8:00 PM
Reclaiming Kindness: How Women Can Redefine What a Strong Leader Looks Like with Fran Hauser
In her talk, Reclaiming Kindness: How Women Can Redefine What a Strong Leader Looks Like, Fran Hauser will help women unlock the key to kindness AND strength to reach their career goals. She presents the scientific case for being nice (hint: it actually earns you more respect), shares real- life anecdotes and discuses why women are positioned - now more than ever - to own their niceness and transform the image of what a strong, successful leader looks like.
Fran Hauser is a long-time media executive, startup investor, celebrated champion of women and girls, and author of the forthcoming THE MYTH OF THE NICE GIRL (April 2018). She's held senior positions at some of the world's largest digital media businesses, including Time Inc.'s PEOPLE, InStyle and Entertainment Weekly as well as AOL and Moviefone. Now an angel investor who largely invests in female founders, Fran was named one of Refinery29's "6 Most Powerful Women in NYC's Tech Scene," and has been featured by CNBC, Forbes, Vogue.com, Ad Age, and more.
A passionate advocate of women around the globe, Hauser is Special Advisor to Girl Be Heard; an advisory board member of 92Y Women inPower, Rent the Runway's Project Entrepreneur and WomenOne; on the board of directors of GlobalGiving; and a mentor to hundreds of young women. A summa cum laude graduate of Pace University, Hauser lives in Bedford, New York with her husband and two sons.
This program is ideal for those about to graduate high school or those in college and beyond who want to find a path to success in their careers.
This program is co-sponsored by the Library and Books on the Common.  Copies of The Myth of the Nice Girl will be available for sale and signing at the event.
Please register.
CCJS
Lesley Lambton 203-438-2282 lalambton@ridgefieldlibrary.org
Main Program Room
Join us as author Charles Monagan discusses a colorful new edition of "Connecticut Icons" published by Globe Pequot. He will cover many Connecticut icons in this talk from Sleeping Giant, the Merritt Parkway and the USS Nautilus to hot lobster rolls, Wiffle Balls and Pepperidge Farm bread. His presentation encourages audience participation, most notably through a Connecticut Icons Quiz. 
Charles Monagan has been a writer and editor since 1972, when he graduated from Dartmouth College. His work has appeared in many magazines and newspapers, and from 1989 to 2013 he was the editor of Connecticut Magazine. In 1997, he was awarded the Gold Medal for Reporting from the national City and Regional Magazine Association. In 2012, he received the Connecticut Press Club's Mark Twain Award for Distinguished Journalism, a lifetime award.
Monagan is the author of 10 books, including The Neurotic's Handbook, The Reluctant Naturalist, and How to Get a Monkey into Harvard. Additionally, he wrote the book and lyrics for the musical Mad Bomber, which was produced in 2011 and won first place in the Academy for New Musical Theatre's 2012 international Search for New Musicals.
Monagan's most recent books are Carrie Welton (2016), a novel, which was a semifinalist for the international J.J. Bennetts Award for historical fiction, and Connecticut Icons (2017). He lives in Middlebury, Connecticut with his wife, Marcia.
Please register.
L H
Lesley Lambton 2034382282 lalambton@ridgefieldlibrary.org
Main Program Room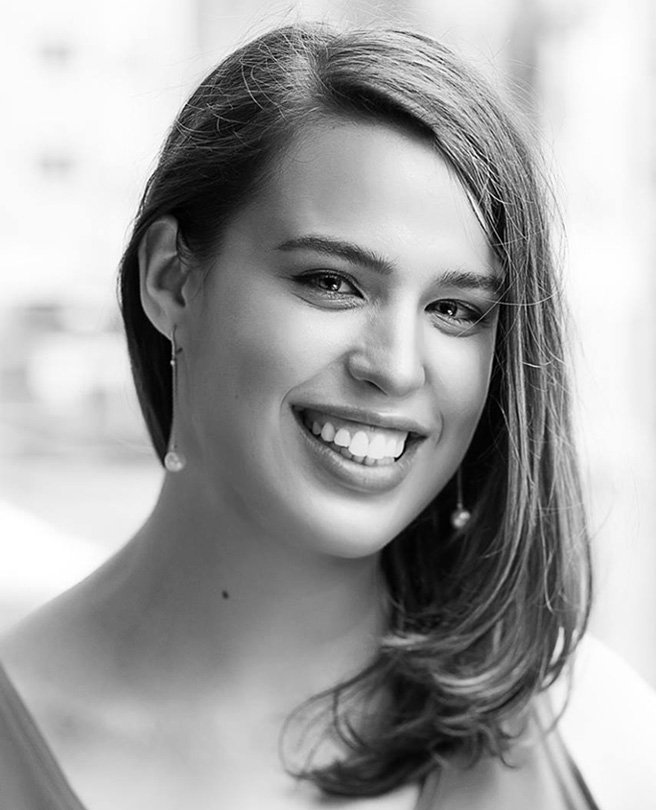 Hannah Howard is a writer, food expert, and the author of Feast: True Love In and Out of the Kitchen, a compulsively readable memoir about a woman at war with herself, her body, and food – all while working her way through the underbelly of New York's glamorous culinary scene. Howard unflinchingly examines her lifelong struggles with food and eating disorders, gendered power dynamics in the workplace, and our obsession with rarified food. Experiencing anorexia, bulimia, and compulsive eating throughout her youth, Howard used food and her weight as she posits many women do: to measure her self-worth, her willpower, her place in the world. Howard's work has been published in New York Magazine, VICE, and Self. She also mentors women recovering from eating disorders by helping them build happy, healthy relationships with food and themselves. She lives in New York City.
Please register.
Lesley Lambton 2034382282 lalambton@ridgefieldlibrary.org
Main Program Room
Mary Beth Pfeiffer will discuss her new book Lyme: The First Epidemic of Climate Change.
Pfeiffer has been a journalist for four decades. In the last five years, she has emerged as the nation's leading investigative reporter on Lyme disease, attracting national and international attention and winning seven awards for her groundbreaking articles. Judges who awarded her the Society of Professional Journalists' Sigma Delta Chi Award called her articles, "Exhaustively reported...a great example of explanatory journalism on a matter of public health concern using both well-chosen expert sources and ordinary people facing extraordinary circumstances."
A graduate of Marist College in Poughkeepsie, N.Y., Pfeiffer began her career at the Staten Island (N.Y.) Advance, her hometown newspaper. She reported for 30 years for the Poughkeepsie (N.Y.) Journal, a small daily newspaper that supported her research.
Pfeiffer's articles have been underwritten by the Fund for Investigative Journalism, Kaiser Family Foundation for Health, and the Open Society Institute, which named her a Soros Justice Media Fellow in 2004. The fellowship led to the publication in 2007 of her first book, "Crazy in America: The Hidden Tragedy ofthe Criminalized Mentally Ill," which has been acclaimed as a testament to the inhumanity of prison solitary confinement. She has written for The New York Times Magazine, Village Voice, Boston Globe, Miami Herald, Hartford Courant, Des Moines Register, Newsday, and USA Weekend magazine. 
 She resides on a country lane in Ulster County, N.Y., with her husband, Robert Miraldi, an author and journalism professor.
This program is co-sponsored by Ridgefield Library, Lyme Connection and Books on the Common. Copies of Lyme: The First Epidemic of Climate Change will be available for sale and signing at the event.
Please register.
Lesley Lambton 2034382282 lalambton@ridgefieldlibrary.org
Main Program Room