Ridgefield Library and Books on the Common present an Author Talk with Samuel Schmitt about his new book Silvermine (Arcadia Publishing).
Straddling the towns of Norwalk, Wilton, and New Canaan is the little valley known as Silvermine, an artists' colony whose rural feel has changed little since it was settled in the Colonial era. By the 19th century, a dozen mills were humming along the Silvermine River. When the mills became silent with the advent of steam power, the bucolic beauty of the valley attracted painters and sculptors, writers and poets, and illustrators and cartoonists who formed a celebrated artists' colony centered around the Silvermine Guild of Artists and the Silvermine Tavern. In 2006, an enclave of 85 buildings in the core neighborhood, including a number of artists' homes, were recognized as part of the Silvermine Center Historic District. Today, Silvermine continues to attract residents who value its artistic heritage and natural beauty. 
Samuel A. Schmitt is the executive director of the Carl Schmitt Foundation, which seeks to further the legacy of early Silvermine artist Carl Schmitt. He is also the author of Carl Schmitt: The Vision of Beauty. 
Copies of Silvermine will be available for sale and signing at the event.
Please register.
L H PVA
Lesley Lambton 203-438-2282 lalambton@ridgefieldlibrary.org
Main Program Room
Lyme Connection and the Ridgefield Library present an Author Talk with Lori Dennis who will discuss her recently released memoir Lyme Madness: Rescuing My Son Down The Rabbit Hole of Chronic Lyme Disease . 
Chronic Lyme disease is a complicated, confusing, and terrifying abyss—a black hole of human suffering, conflicting views, widespread corruption, and unrelenting medical navigation. Lyme Madness chronicles the author's and adult son's medical odyssey while capturing the current landscape of immeasurable suffering, twisted politics and medical madness that ensues worldwide. It provides a platform for the many voices of chronic Lyme sufferers, caregivers, and activists, along with the very few doctors and politicians all fighting for awareness, support and justice around the globe.

Lori Dennis, M.A., is a Registered Psychotherapist in private practice with a focus on depression, anxiety, grief, adhd, interpersonal conflict, and more. Her current focus is to spread the message of Lyme Madness, to help create a handbook for Lyme Literate Therapists and to help grow a network of healers who can support chronic Lyme sufferers worldwide.
This program is co-sponsored by Lyme Connection and the Library and is also part of the Noreen L. Papa - Mothers: Live Your Life series. Lyme Connection is an all- volunteer initiative created by the Town of Ridgefield (CT).  Our mission is to make the community a healthier place by protecting people from contracting Lyme and other tick-borne diseases and connecting patients and their families to helpful resources. Read more about our support groups, seminars and prevention programs at LymeConnection.org. 
Please register.
HW
Lesley Lambton 2034382282 lalambton@ridgefieldlibrary.org
Main Program Room
WSHU Public Radio, The Ridgefield Library & Books on the Common present Join the Conversation with author Anita Shreve.  The program takes place at the Ridgefield Playhouse, 80 East Ridge, Ridgefield, CT.
From the New York Times best-selling author of The Weight of Water and The Pilot's Wife, Anita Shreve has recently released a suspenseful novel about an extraordinary young woman tested by a catastrophic event and its devastating aftermath–based on the true story of the largest fire in Maine's history.
Anita will be interviewed by one of WSHU's reporters, followed by an audience Q&A.
Anita will also sign books in the lobby after the event.  Books on the Common will have her book available for purchase.
Anita's novels have sold more than six million copies and have been translated into thirty-six languages. She lives with her husband in New Hampshire. Her last novel, Stella Bain, was released in 2013.
TICKETS can be purchased at the Ridgefield Playhouse:  $40 includes book & reserved seating | $15 open seating, book not included. L
Lesley Lambton 203-438-2282 lalambton@ridgefieldlibrary.org
Ridgefield Playhouse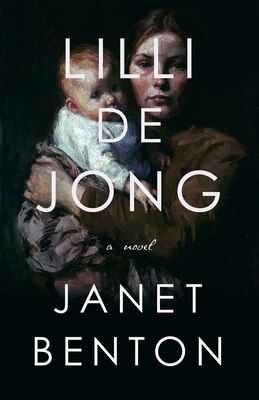 Ridgefield native and founder of the long-standing high-school literary magazine Lodestar Janet Benton returns to Ridgefield to discuss LILLI DE JONG, her debut novel about a young Quaker woman who finds the most powerful love of her life when she gives birth at an institution for unwed mothers. Lilli de Jong is at once a historical saga, an intimate romance, and a lasting testament to the work of mothers: "So little is permissible for a woman," writes Lilli, "yet on her back every human climbs to adulthood."
Janet Benton's work has appeared in The New York Times, The Philadelphia Inquirer, Glimmer Train, and many other publications. She has cowritten and edited historical documentaries for television. She holds a B.A. in religious studies from Oberlin College and an M.F.A. in creative writing from the University of Massachusetts, Amherst, and for decades she has taught writing and helped individuals and organizations craft their stories. She lives in Philadelphia with her husband and daughter. Lilli de Jong is her first novel.
Please register.
L
Lesley Lambton 203-438-2282 lalambton@ridgefieldlibrary.org
Main Program Room
The Ridgefield Library and Books on the Common are co-sponsoring an author talk with Mary Simses about her new book, The Rules of Love & Grammar about a woman who finds love and closure, and rediscovers herself, when she returns to her roots in the enchanting new novel from the author of The Irresistible Blueberry Bakeshop & Café.
Newly jobless, newly single, and suddenly apartmentless, writer Grace Hammond has come unmoored. A grammar whiz who's brilliant at correcting other people's errors, she hasn't yet found quite the right set of rules for fixing her own mistakes. Desperate to escape the City and her trifecta of problems, Grace hits pause and retreats to her Connecticut hometown. What begins as a short visit with her parents quickly becomes a far more meaningful stay, though, as she discovers that the answers to what her future holds might be found by making peace with-and even embracing-the past.

As Grace sets out to change her ways and come to terms, finally, with the tragedy that took her older sister's life so many years ago, she rekindles a romance with her high school sweetheart, Peter, now a famous Hollywood director who's filming a movie in town. Sparks also fly at the local bike shop, where Grace's penchant for pointing out what's wrong rattles the owner's ruggedly handsome schoolteacher son, Mitch. Torn between the promise of a glamorous life and the allure of the familiar, Grace must decide what truly matters-and whether it's time for her to throw away the rule book and bravely follow her heart. L
Books will be available for sale and for signing at the event thanks to Books on the Common.
Please register or call 203-438-2282 for more information
Lesley Lambton 203-438-2282 lalambton@ridgefieldlibrary.org
Main Program Room