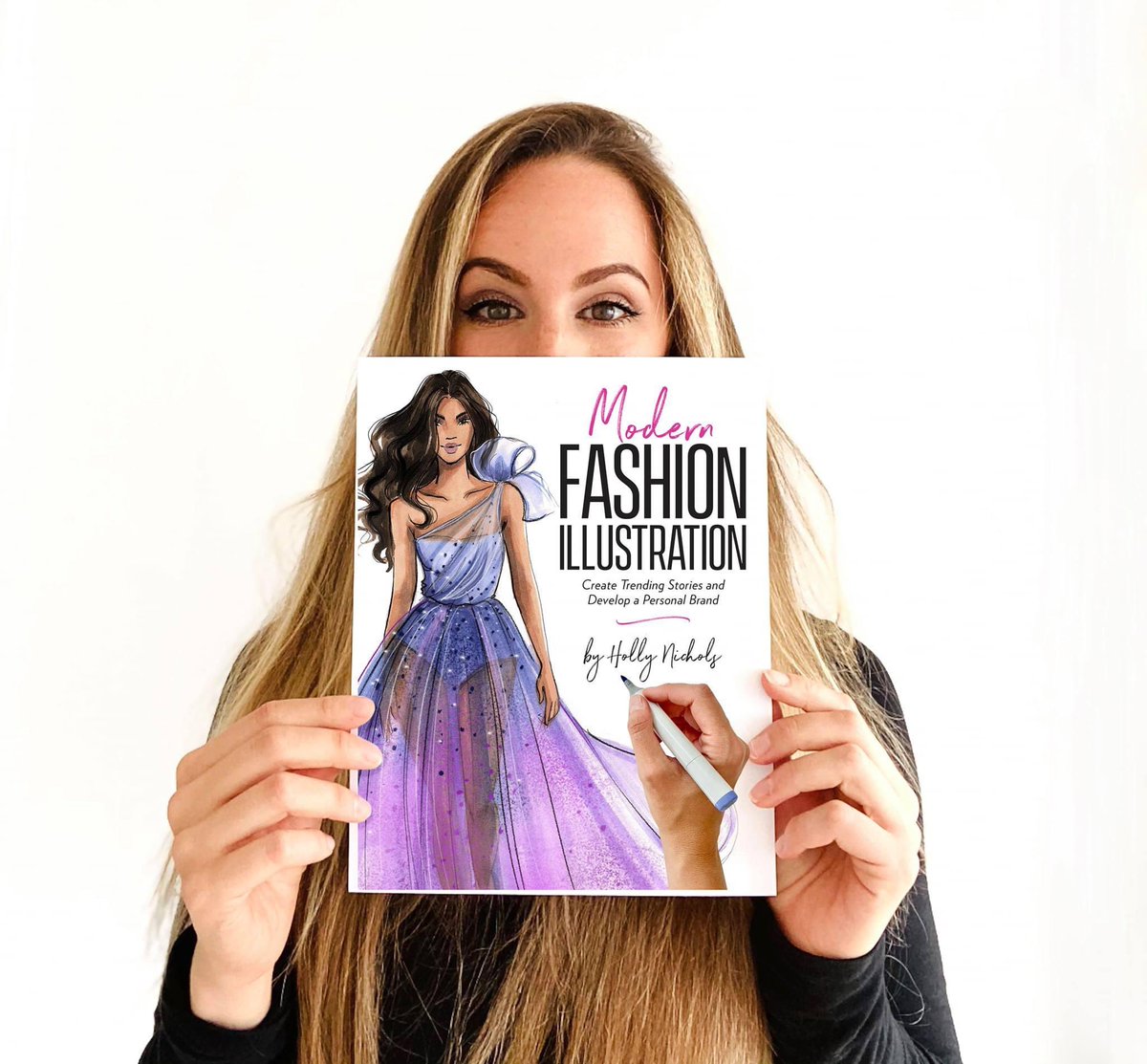 Join Quincy native illustrator and author Holly Nichols as she discusses her new book, Modern Fashion Illustration: Create Trending Stories & Develop a Personal Brand (April 2021). Holly's work is sold internationally, and she has partnered with Saks Fifth Avenue, Tiffany & Co., Apple, Disney, TRESemme, HBO, Nordstrom, Living Proof, Barney's New York, and many more. Nichols has created a community of over 650,000 artists, designers, and fashion-admirers on social media while working from her studio, the runways of New York Fashion Week, and beyond.
About the book: Modern Fashion Illustration is a how-to book that offers step-by-step instruction of the art of fashion illustration, and how to promote it in today's world of social media. It includes a collection of colorful and whimsical fashion illustrations by the author, as well as blank illustrations to be colored in by novices and practiced illustrators alike.  
Please join us on Zoom (meeting ID 814 8711 9402). We recommend using the  free Zoom app. You can call (646) 558-8656 and use the same meeting ID to listen to the audio. You may also view the program live on our YouTube channel and on our Facebook page.