Voorheesville Public Library
Nonfiction Book Discussion*
*Please note the date change for this month.*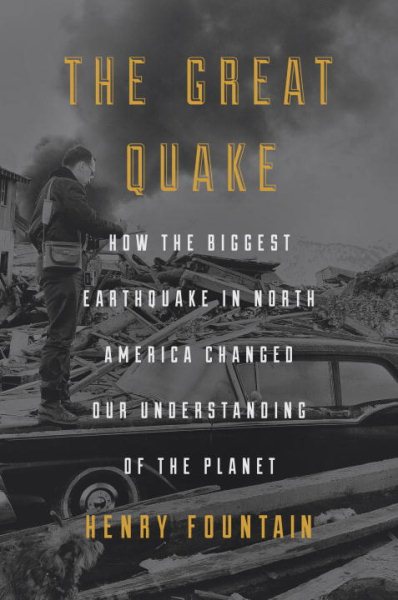 In a compelling tale about the almost unimaginable brute force of nature, New York Times science journalist Henry Fountain combines history and science to bring the quake and its aftermath to life in vivid detail. With deep, on-the-ground reporting from Alaska, often in the company of George Plafker, Fountain shows how the earthquake left its mark on the land and its people -- and on science.
Please register at the Information Desk.
Books will be available for purchase ($5). Library copies will also be available for checkout and all titles are available on our Book Discussion Kindle and Overdrive.
Date / Time::
Monday Mar 18, 2019

1:00 PM - 3:00 PM
Contact:
Michele Reilly 765-2791 michele.reilly@voorpl.org
Location:
Library Community Room
[ Close this window ]