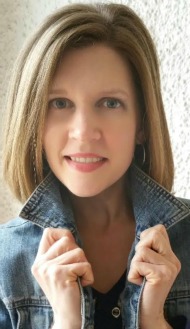 Sarah Soboleski, LCSW is a licensed social worker and trained professional organizer. She will present her talk, "Organizing: A Plan of Attack for Any Space," to celebrate National Get Organized (GO) Month! Participants will learn proven steps for tackling any of life's organizing challenges, the three main causes of clutter, and easy how-to's for simplifying your space. Sarah will share "before and after" pictures of her own projects with clients and will talk about the process in working with a professional organizer. Registration begins December 22, online or by calling the library's Reference Department at 860-652-7720. Registration with a valid email address is required in order to receive login information on the day of the Zoom meeting.
About the presenter: Sarah Soboleski, LCSW is a therapist and professional organizer. She is the owner of Classically Organized and provides therapeutic support and decluttering services to individuals struggling with hoarding and chronic disorganization. Sarah is a member of the National Association of Social Workers, the Institute for Challenging Disorganization, the National Association of Productivity & Organizing Professionals (NAPO), and is a past president of the CT Chapter of NAPO. She has appeared on WFSB's "Better Connecticut" and been featured on NBC-CT.​
Click here for a tutorial on setting up a Zoom account.
LOCATION: Virtual Session
The registration period has ended.