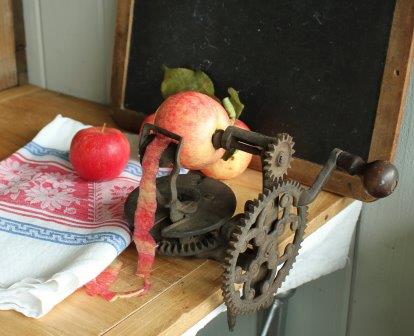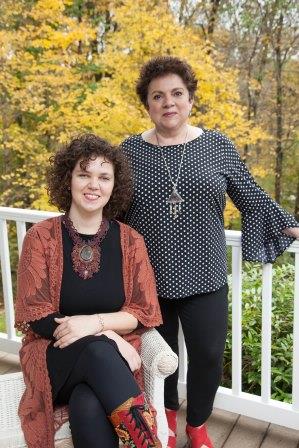 Christmas in the New England colonies was, for the most part, just another day. Celebrating Christmas was outlawed in most of New England. Puritans and Protestants detested the entire celebration and likened it to "pagan rituals." But some colonists enjoyed an array of festivities, such as singing carols, decorating their homes and hosting feasts. Join Velya and Ehris, the mother/daughter Grounded Goodwife duo, for: • a DIY apple cinnamon sugar scrub •  apple peel throwing (to determine your spouse) •  apple seed prophecies and •  a group wassail carol. You will need the following materials for the activities:
coconut oil

white sugar

medium apple

cinnamon powder

vanilla extract

glass jar (holds at least 16 oz)
Space is limited, so registration is requested beginning November 5, online or at the Reference desk at 860-652-7720. Registration with a valid email address is required in order to receive login information on the day of the Zoom meeting.
Click here for a tutorial on setting up a Zoom account.
About the presenters: Ehris Urban, owner of Woodbury, CT's Grounded Holistic Wellness, grew up in a family passionate about holistic medicine. Ehris is a green witch, herbalist, holistic nutritionist and graduate of the New England School of Homeopathy. Additionally, Ehris is a Flower Essence Therapy practitioner. She became interested in Reiki as a teenager and attained Reiki Master certification at age 17. Ehris is also a certified Ingham Method reflexologist. A graduate of Western Connecticut State University with a B.A. in Anthropology/Sociology, she is also a certified ESL teacher. Velya Jancz-Urban lives her life by the adage, "there is no growth without change." Zany and gregarious, she is a teacher, author, former Brazilian dairy farm owner and "herstory unsanitized" expert. As "Grounded Goodwife," this funny and frank mother/daughter duo believe in taking inner responsibility for one's wellness and shape their "recipe" for wholeness through holistic workshops and gal-power presentations.
LOCATION: Virtual Session
Registration will begin on Thursday, November 5, 2020 at 9:00 AM