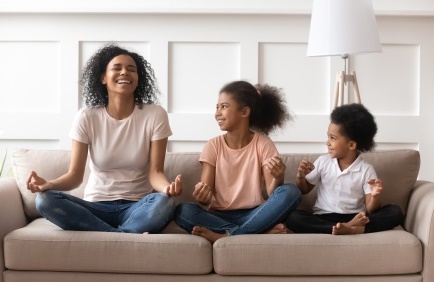 Research shows that laughter is good for the body, mind and soul. Experience the joys of life which accompany a positive attitude and support a spiritual lifestyle. At this workshop, you will find ways to replenish your positive energy, let go of worry and connect with your spirit through meditation. Join Markus Schramm, CEO of an international company and longtime meditator for this powerful workshop.​
Registration begins July 13, online or by calling Reference at 860-652-7720 and leaving a message (be sure to leave your name, telephone number and email address). Registration with a valid email address is required in order to receive login information on the day of the Zoom meeting.
Click here for a tutorial on setting up a Zoom account.
About the presenter: Markus Schramm was born and raised in Bavaria, Germany. After receiving his college degree in Industrial Engineering, he relocated to the USA in 1993. He is the founder and CEO of Manna Organics, LLC, an international food company. Markus has been practicing meditation for over 30 years and has traveled to India for spiritual retreats more than 30 times. He has attended many conferences in Europe and in the USA on human unity and world peace. Drawing from his experiences in attempting to create a balanced life in his roles as a  husband, father, business owner and lifelong meditator, he has put together a humorous look at our daily lives and its normal challenges, and how to deal with them in a calm, rational manner. He has given public talks on various topics involving meditation for the past 22 years, all across the USA, Canada, Germany and India.
LOCATION: Virtual Session
There are 49 spaces available.