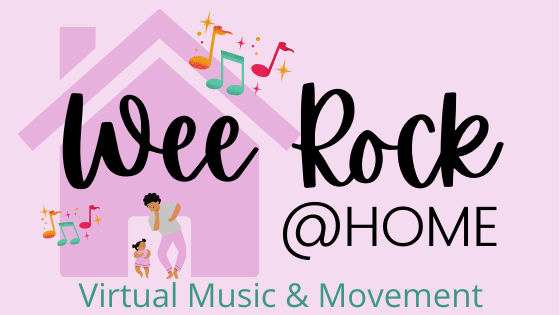 For families with children ages 5 & under
Move and groove to your favorite kids' tunes! Join us from home for 30 minutes of songs, dance and fingerplays. We suggest you put together a Wee Rock box that has everything you need to participate:
Shakers: pasta or beans in a plastic jar, small box or plastic eggs
Rhythm sticks: 2 spoons, pencils, etc.
Scarf: small blanket, towel, etc.
Bean bag: small stuffed animal or other toy
Use your imagination – anything will work.
Online registration is required in order to receive login information by email one hour before Wee Rock. Register once to receive the Zoom login for all Fridays, September 17-October 29. Registration begins September 1.
LOCATION: Virtual Session
The registration period has ended.