Join us for the next meeting of Carm's Classics. This meeting we explore the seedy side of Victorian London with Charles Dickens' Oliver Twist and Terry Pratchett's Dodger!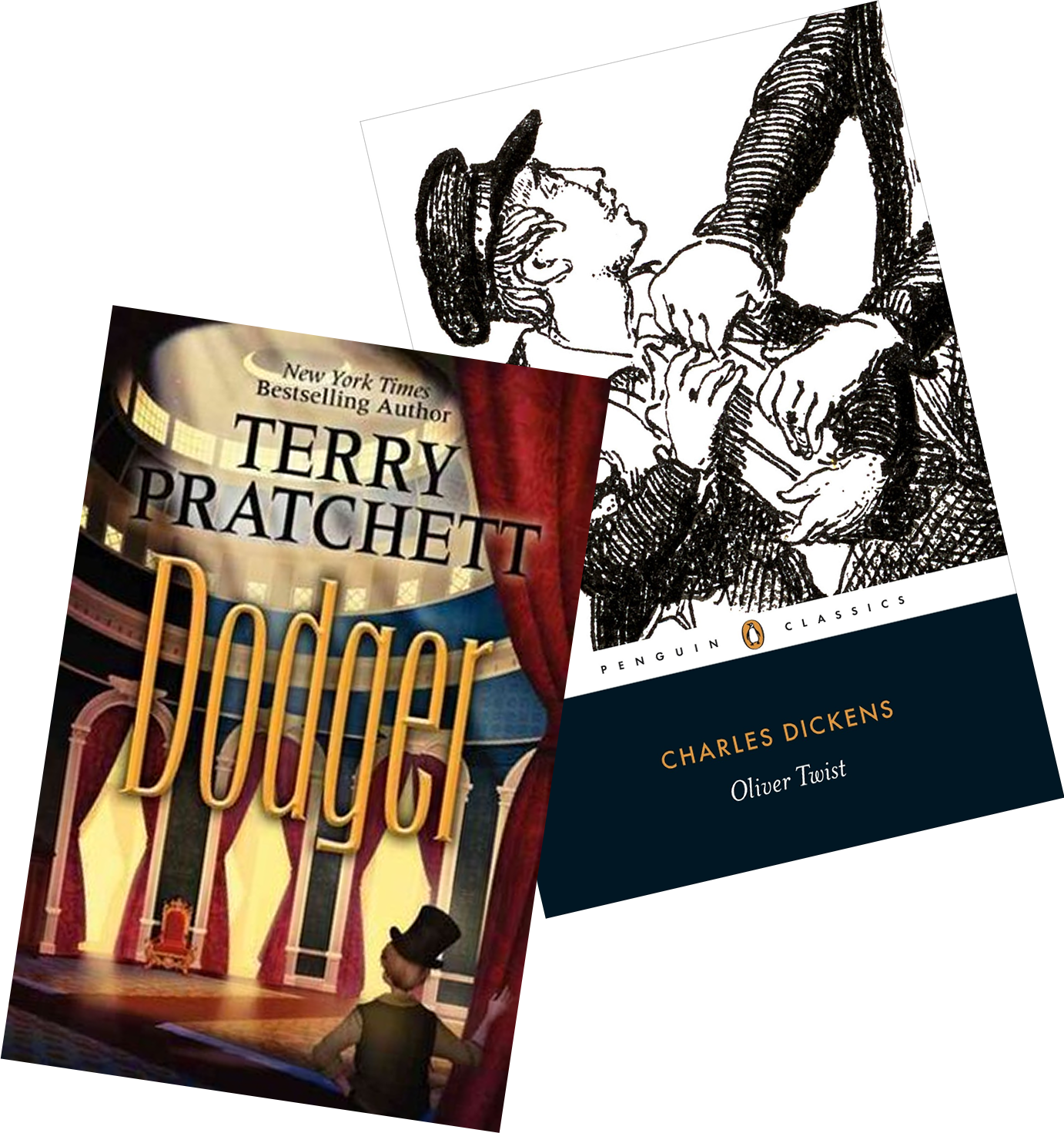 In Oliver Twist we meet Oliver, a young boy who runs away from the orphanage only to find himself on the streets of London. There he meets some new and interesting friends... a gang of pickpockets led by Fagin. His fortune takes a turn for the better when he meets the gentle Mr. Brownlow. Surely his days of living on the streets and stealing are behind him, right? Not if Fagin's boss, the vicious Bill Sikes, has his way!
Dodger follows the adventures of the Artful Dodger in an alternate London. After rescuing a girl, thwarting a robbery attempt, and causing the arrest of the murderous barber Sweeney Todd, Dodger suddenly finds himself a local celebrity! While fun, it's not so great for staying hidden... something that's necessary to protect the mysterious girl he's just saved. And he needs to protect her, because someone wants her back!
Carm's Classics Club is open to tweens, teens, and adults. All participants will receive a copy of both Oliver Twist and Dodger that they may keep. Copies are available for pickup at the Young Adult desk for participants. This is a hybrid program. You can join us in person or virtually through Zoom. 
Space is limited. Registration is required to receive copies of the books and the Zoom link. This program is brought to you by the generous funding of the Friends of C.H. Booth Library.
Darcy Sowers (203) 426-4533 dsowers@chboothlibrary.org