Join us for the next meeting of Carm's Classics. This meeting we go on a sea cruise with Robert Louis Stevenson's Treasure Island and C.B. Lee's A Clash of Steel!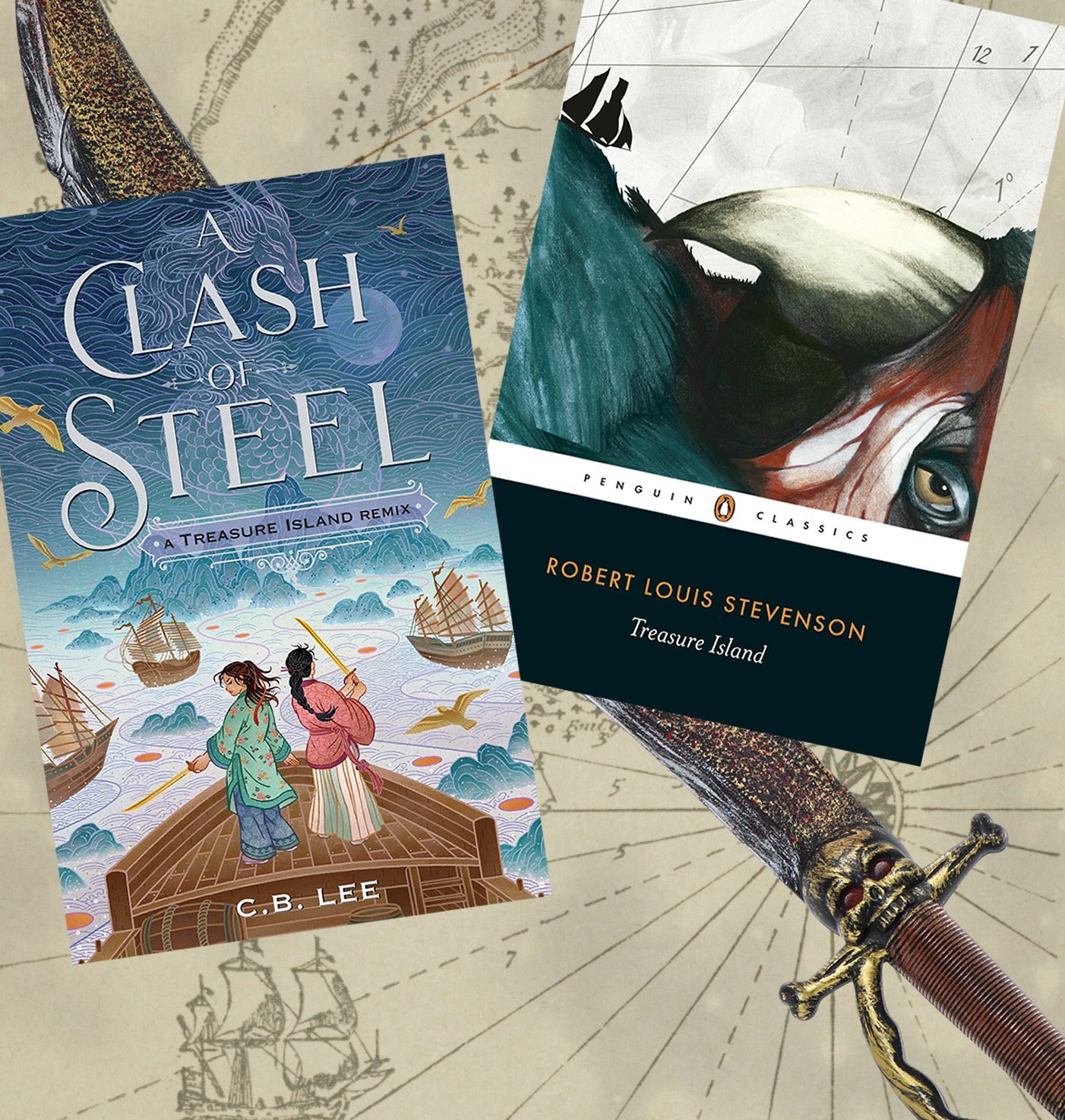 Treasure Island: Jim Hawkins has been entrusted with a map that leads to a distant island where, buried in the ground, lies more wealth than he could ever possibly imagine! Well, that's what old Billy Bones, the tavern drunk, claims. It sounds like a load of rubbish... until the inn is attacked in the night by a crew of rough men looking for Billy Bones' map! Maybe there's something to Billy's story, and his warning to beware of the one-legged seafaring man, after all.
A Clash of Steel: Xiang has grown up hearing stories about the Dragon Fleet and its legendary captain, known only as the Head of the Dragon, her whole life. When the one memento she has of her father is stolen - and then returned - by an unusual girl named Anh, Xiang discovers that the pendant is also a map... and that her father may have known more about the Dragon Fleet than Xiang could ever have imagined.
Carm's Classics Club is open to tweens, teens, and adults. All participants will receive a copy of both Treasure Island and A Clash of Steel that they may keep. Copies are available for pickup at the Young Adult desk for participants. This is a hybrid program. You can join us in person or virtually through Zoom. 
Space is limited. Registration is required to receive copies of the books and the Zoom link. This program is brought to you by the generous funding of the Friends of C.H. Booth Library.
Darcy Sowers (203) 426-4533 dsowers@chboothlibrary.org