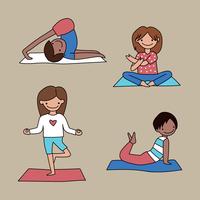 Open to: 2 yrs and up.
Join Yoga Instructor Ms. Kelly on Zoom to explore yoga poses, partnering, breathing exercises, stories, and relaxation.
No prior yoga experience necessary.
About the instructor: Ms. Kelly has been teaching yoga for 14 years, with a specialty in kids yoga. She loves sharing joyful moments with children and witnessing yoga's benefits unfold for them. Highly regarded as a kids yoga expert, Kelly spent 5 years regularly traveling the world training kids yoga teachers. She currently resides in Brooklyn and teaches for schools and clients all over NYC. Students describe her as a patient, nurturing, playful teacher.
Date:
Saturday Jun 12, 2021
Time:
10:00 AM - 10:45 AM
Contact:
Youth Services: Mr. Leckenby 732-548-3045 x5250
Location:
All Branches
[

CLOSE THIS WINDOW

]