As part of MetroWest Reader's Fest ONE, a community-wide read, acclaimed author Gish Jen will speak about her latest book, Thank You, Mr. Nixon. The award-winning author takes measure of the fifty years since the opening of China and its unexpected effects on the lives of ordinary people. Beginning with a cheery letter penned by a Chinese girl in heaven to "poor Mr. Nixon" in hell, Gish Jen embarks on a fictional journey through U.S.-China relations, capturing the excitement of a world on the brink of tectonic change.
In-person and virtual attendance options
Thursday, October 6, at 7 pm
Goodnow Library
21 Concord Rd, Sudbury
In person: Register at tinyurl.com/GIshJenMWRF
Virtual: Register at tinyurl.com/GishJenMayPL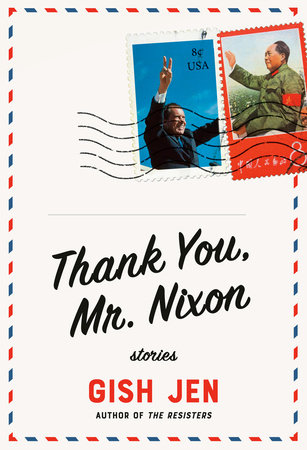 Click here to enter a raffle to win a copy of the book!