Join us as Wendy Hubbard, site manager for the Gropius House and Codman Estate, presents on the history and architecture of these two unique nearby properties. These two historic sites located in Lincoln, MA are only two of the thirty eight historic properties owned and operated by Historic New England, the oldest, largest, and most comprehensive regional heritage organization in the nation.
Walter Gropius, founder of the German design school known as the Bauhaus, was one of the most influential architects of the 20th century.
Modest in scale, the 1938 Gropius family home was revolutionary in impact. It combined the traditional elements of New England architecture with innovative materials rarely used in domestic settings at that time.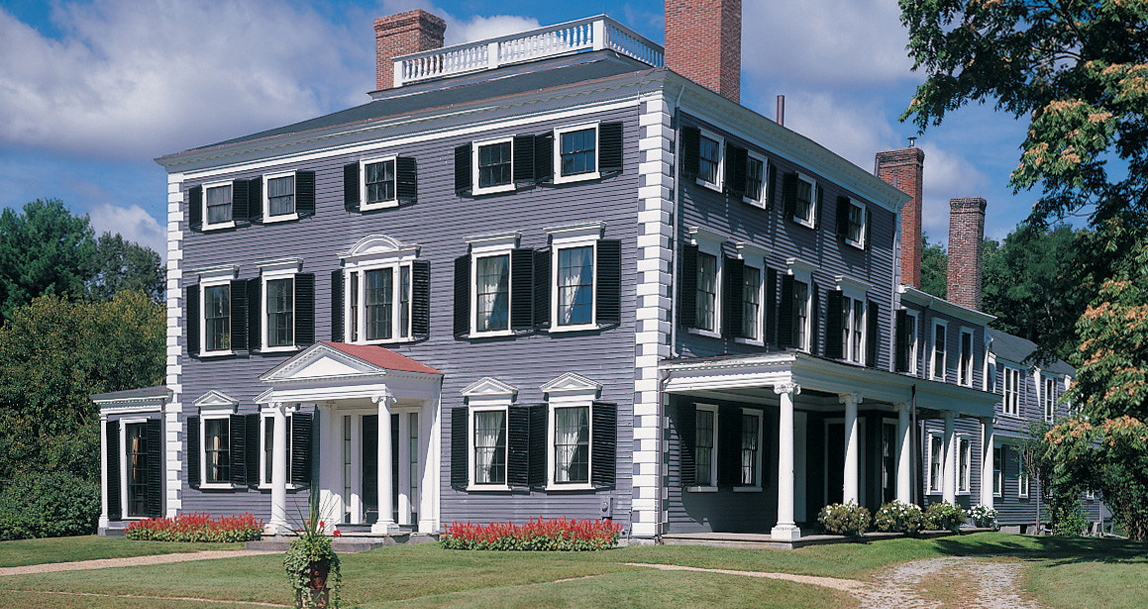 Codman Estate, c. 1740
Overlooking a prospect of farm and pleasure grounds, this country estate was a powerful force in the lives of five generations of the Codman family as each generation to live here left their mark. It is a story of architectural evolution and preservation. The mansion's interiors are richly furnished with portraits, memorabilia, and art works collected in America and Europe.
Jeremy Robichaud 978-897-1010 x103 jrobichaud@minlib.net