Join bestselling author Dr. Kate Clifford Larson as she shares her latest book Walk with Me: A Biography of Fannie Lou Hamer. Based on previously untouched archival records and interviews with Hamer's fellow Civil Rights activists, Walk with Me is the most comprehensive biography of one of the most important Civil Rights leaders of the 1960s-70s.
Sign up below to receive the Zoom link via email.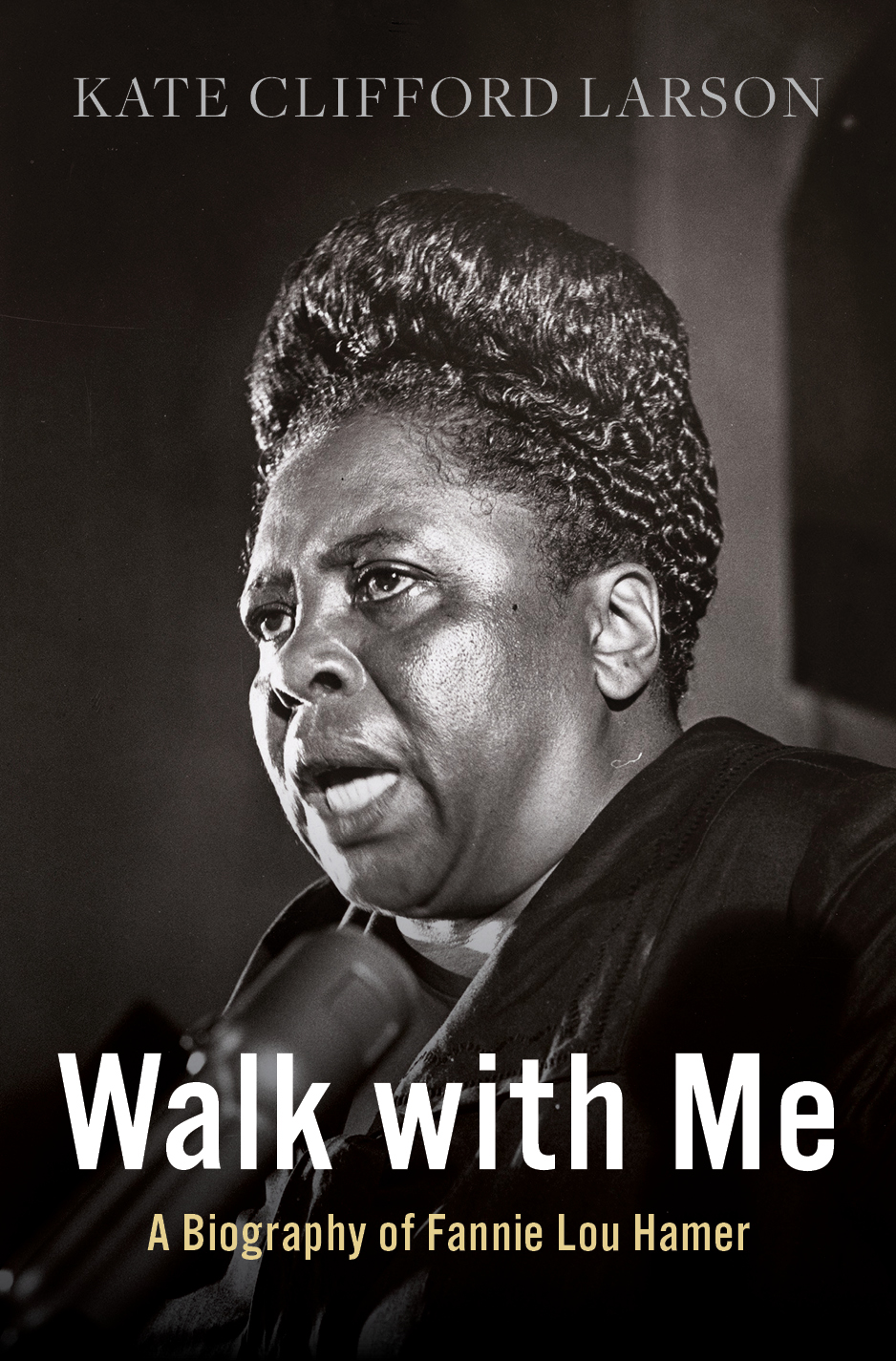 About Walk with Me: She was born the 20th child in a family that had lived in the Mississippi Delta for generations, first as enslaved people and then as sharecroppers. She left school at 12 to pick cotton, as those before her had done, in a world in which white supremacy was an unassailable citadel. She was subjected without her consent to an operation that deprived her of children. And she was denied the most basic of all rights in America―the right to cast a ballot―in a state in which Blacks constituted nearly half the population.
And so Fannie Lou Hamer lifted up her voice. Starting in the early 1960s and until her death in 1977, she was an irresistible force, not merely joining the swelling wave of change brought by civil rights but keeping it in motion. Working with the Student Non-Violent Coordinating Committee (SNCC), which recruited her to help with voter-registration drives, Hamer became a community organizer, women's rights activist, and co-founder of the Mississippi Freedom Democratic Party. She summoned and used what she had against the citadel―her anger, her courage, her faith in the Bible, and her conviction that hearts could be won over and injustice overcome. She used her brutal beating at the hands of Mississippi police, an ordeal from which she never fully recovered, as the basis of a televised speech at the 1964 Democratic Convention, a speech that the mainstream party―including its standard-bearer, President Lyndon Johnson―tried to contain. But Fannie Lou Hamer would not be held back. For those whose lives she touched and transformed, for those who heard and followed her voice, she was the embodiment of protest, perseverance, and, most of all, the potential for revolutionary change.

Kate Clifford Larson's biography of Fannie Lou Hamer is the most complete ever written, drawing on recently declassified sources on both Hamer and the civil rights movement, including unredacted FBI and Department of Justice files. It also makes full use of interviews with Civil Rights activists conducted by the Smithsonian and the Library of Congress, and Democratic National Committee archives, in addition to extensive conversations with Hamer's family and with those with whom she worked most closely. Stirring, immersive, and authoritative, Walk with Me does justice to Fannie Lou Hamer's life, capturing in full the spirit, and the voice, that led the fight for freedom and equality in America at its critical moment.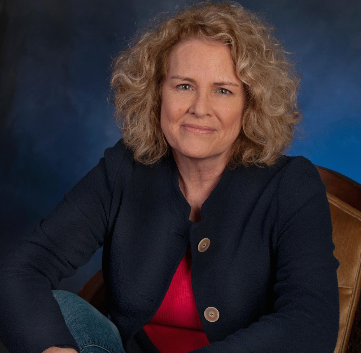 About the Author: Dr. Kate Clifford Larson is a New York Times and Wall Street Journal bestselling author of three critically acclaimed biographies: Bound for the Promised Land: Harriet Tubman, Portrait of an American Hero; Rosemary: The Hidden Kennedy Daughter; and The Assassin's Accomplice: Mary Surratt and the Plot to Kill Abraham Lincoln. After earning BA and MA degrees from Simmons University and an MBA from Northeastern University in Boston, Larson earned a doctorate in American History at the University of New Hampshire, specializing in 19th and 20th century U.S. Women's and African American history. She has consulted on feature film scripts—including Focus Features' Harriet starring prize-winning Cynthia Erivo and Robert Redford's The Conspirator—documentaries, museum exhibits, Virtual and Augmented Reality, curriculum guides, public history initiatives, tour guides, and numerous publications. Her award-winning consulting work includes Maryland's Harriet Tubman Underground Railroad State and National Historical Park, the Harriet Tubman Underground Railroad Byway and All-American Road, and the Harriet Tubman Home in Auburn, NY. Dr. Larson has appeared on local, national and international television including the BBC, PBS, and C-Span, cable networks and most recently CBS Sunday Morning. She is frequently interviewed by local, national, and international radio programs and media outlets.
Dr. Larson's latest biography, Walk With Me, explores the remarkable life of Civil Rights icon, Fannie Lou Hamer and is due out from Oxford University Press on September 1, 2021.
Courtney Michael 508-358-2311 cmichael@minlib.net