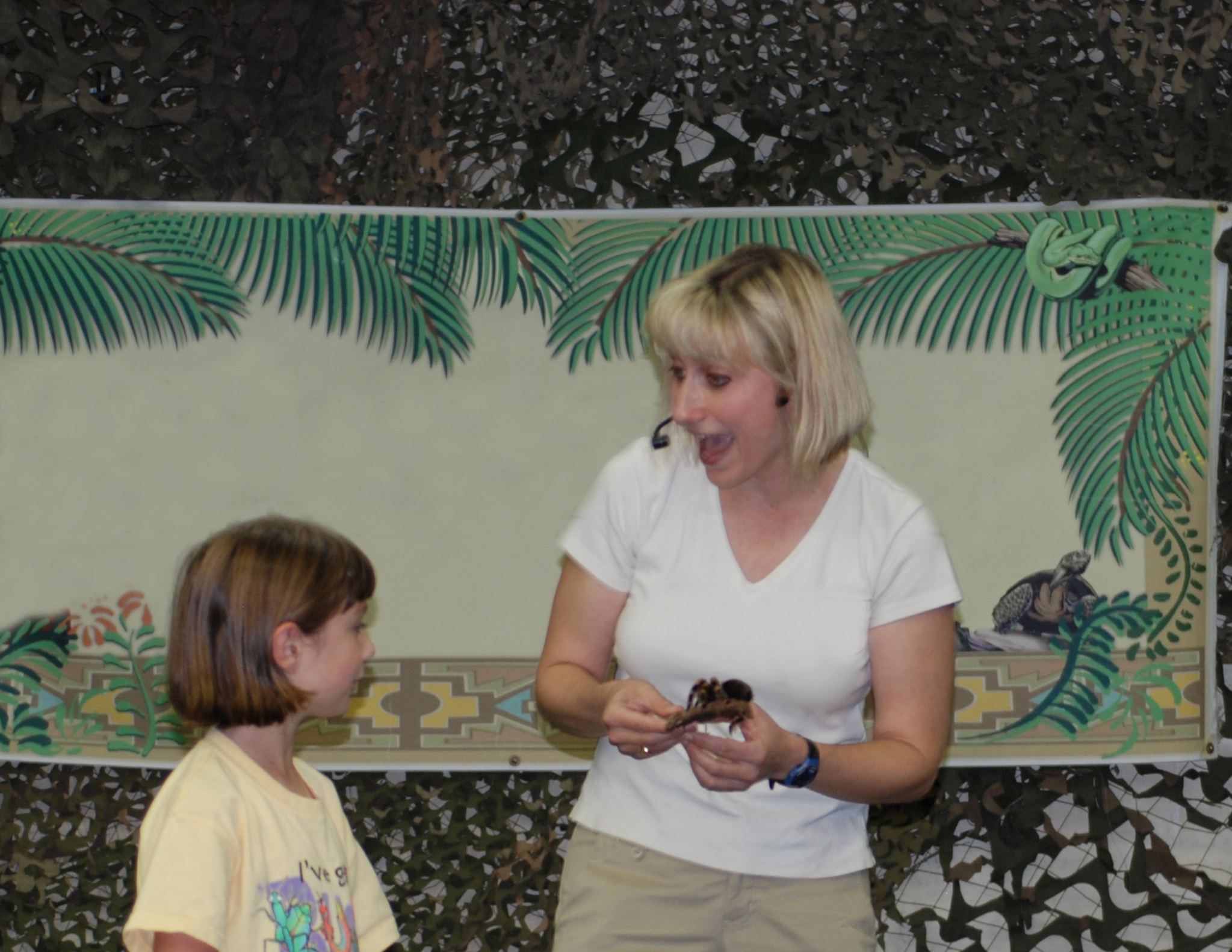 How do you move if you don't have legs? Hiss without using your mouth? Eat by using a built-in straw?
Joy Marzolf from Joys of Nature will lead this live animal program
featuring live insects and other creepy crawlies, including Rosy the Tarantula.
For ages 4 and up. We will meet in the Raytheon Room.