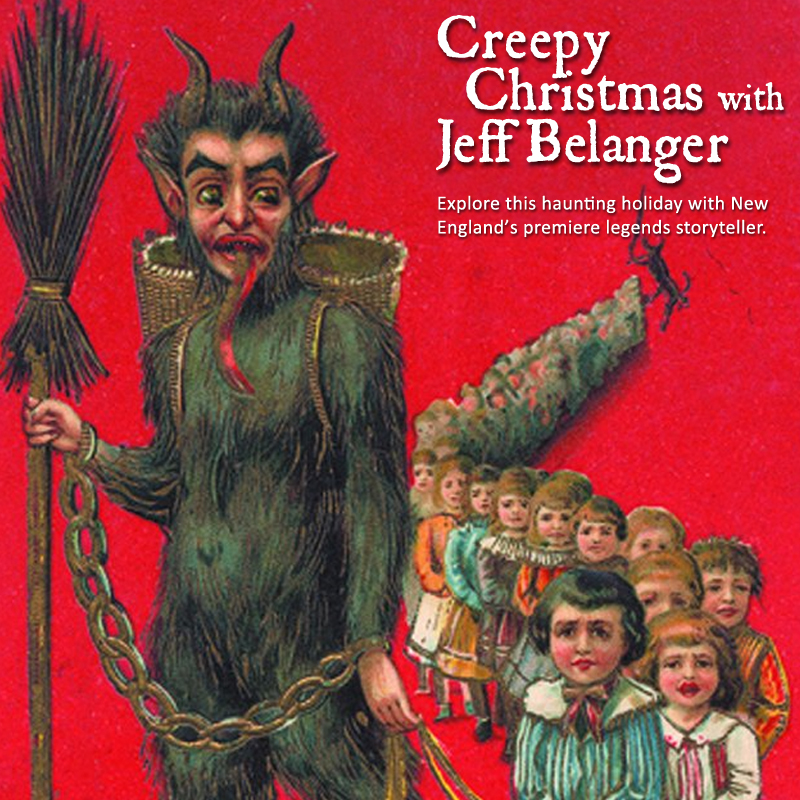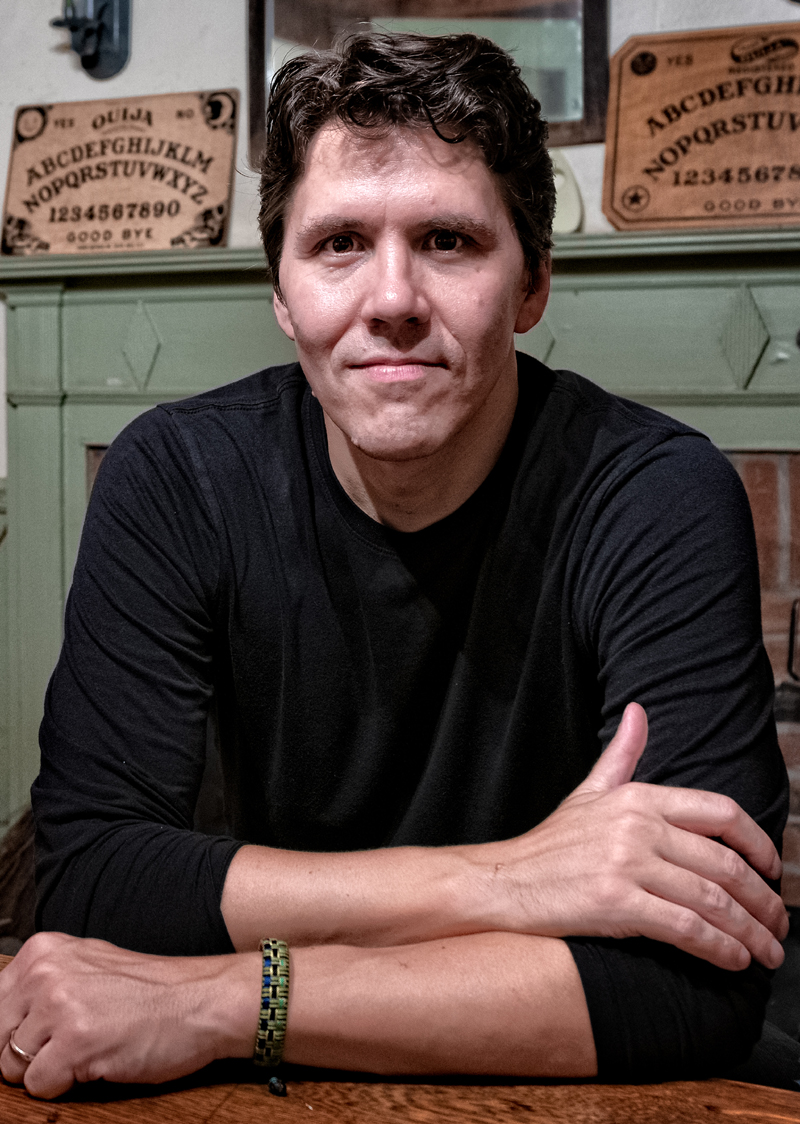 Remember the famous Christmas song which goes, "There'll be scary ghost stories and tales of the glories of Christmases long long ago …?" So what happened to the scary stories? Jeff Belanger brings the spooky back to the yuletide time of year with Creepy Christmas, based on his New England Legends "Creepy Christmas" special that aired on PBS. From the origins of the holiday to the monsters like Krampus, the Belsnickel and Gryla, to the ghosts that lurk in the red and green shadows, Jeff will take you on a multi-media journey of this haunting holiday!
This program is NOT suitable for young children. Q&A to follow.
Registration begins November 10. Registration with a valid email address is required in order to receive login information on the day of the Zoom meeting.
Click here for a tutorial on setting up a Zoom account.
About the presenter: Jeff Belanger is an author, podcaster, storyteller, adventurer and explorer of the unexplained. He's written more than a dozen books that have been published in six languages; he's the Emmy-nominated host, writer and producer of the New England Legends series on PBS and Amazon Prime; he provides programs and lectures to audiences all over the world; and he's been the writer and researcher for every episode of "Ghost Adventures" on the Travel Channel. Jeff has made media appearances on hundreds of radio and television programs over his 20-year career, and he has a passion for mysteries and legends.