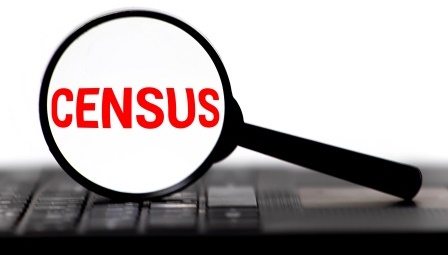 Want to research your family tree? The U.S. census can help you get started. Taken every 10 years since 1790, it allows us to trace families over time and provides information about their occupations, land ownership, military service and more. Join Bryna O'Sullivan for a virtual program introducing the U.S. census. Participants will learn how to navigate the census, what information it can provide and how to use that information to locate other useful sources. 
Registration begins May 6, online or by calling the library's Reference Department at 860-652-7720. Registration with a valid email address is required in order to receive login information on the day of the Zoom meeting.
About the presenter: Bryna O'Sullivan is a lineage society application specialist who works hard to make her clients' application process as stress free and enjoyable as possible. In her eight years of experience, she has assisted clients in joining the General Society of Mayflower Descendants, the National Society Colonial Dames of America and many others – often using family trees that extend across North America and through difficult-to-document regions. Based in Middletown, Connecticut, she holds a Bachelor of Arts in History and French Literature from Tufts University, a Master of Arts in History from the University of North Carolina at Chapel Hill, and a Master of Arts in Theology from Holy Apostles College and Seminary. She has also completed the Boston University Certificate in Genealogical Research, the National Institute for Genealogical Studies Professional Learning Certificate in Genealogical Studies, the ProGen Study Group, the DAR's Genealogical Education Program and more.