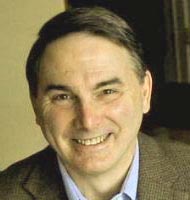 Join John Cilio to learn all about The Space Race! This was the 20th-century's somewhat friendly competition between two Cold War rivals: the Soviet Union and the United States. The Space Race spawned pioneering efforts to launch artificial satellites, unmanned probes of many planets, and human spaceflight in Earth's orbit and to the Moon!
Registration begins August 19, online or by calling the library's Reference Department at 860-652-7720. Registration with a valid email address is required to receive login information on the day of the Zoom meeting.
About the presenter: John is a skilled historian focused on the mid-twentieth century. He can be considered a storyteller with a historical perspective. He has published more than seven books, ranging from women working in WWI and their impact on today's business world to vintage helicopters. He is published in several national and local newspapers/magazines with more than 200 articles covering a wide range of topics. John hails from IBM corporate marketing and is an American Marketing Association Silver Effie winner. He has spoken to large and small audiences in more than 60 countries around the world.
Date:
Thursday Sep 16, 2021
Time:
6:00 PM - 7:00 PM
Contact:
Reference Department 860-652-7720
Location:
Virtual Session
[

CLOSE THIS WINDOW

]