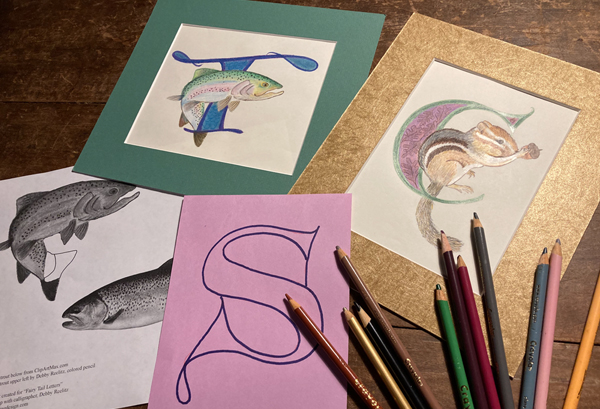 For teens entering grades 7-12
Make your own Fairy Tail letter! Calligrapher Debby Reelitz will talk briefly about the tradition of a decorated letter and then guide you on the process of creating your very own fanciful letter wrapped around a critter! No drawing and lettering experience is necessary. Registered participants will select the letter and animal of their choice from a selection of digital files and then with colored pencils, we will trace and color our illuminated letter. Suggested supplies: pencil, eraser, colored pencils, and a pencil sharpener.
Registration begins June 10, online or by calling Reference at 860-652-7720. Registration with a valid email address is required to receive login information on the day of the Zoom meeting.
Date:
Thursday Jul 8, 2021
Time:
4:00 PM - 5:00 PM
Contact:
Teen/Reference Department 860-652-7720
Location:
Virtual Session
[

CLOSE THIS WINDOW

]