Have you ever heard a story you didn't think was true, but then thought… what if? Bloody Mary in the mirror? The Hook by Lover's Lane? White Lady ghosts? Stolen body parts? Why do similar stories pop up all over the world? Are they more than just stories?
Come take an entertaining and enlightening virtual journey through the graveyard at midnight with author and folklorist Jeff Belanger. For over 20 years, Jeff Belanger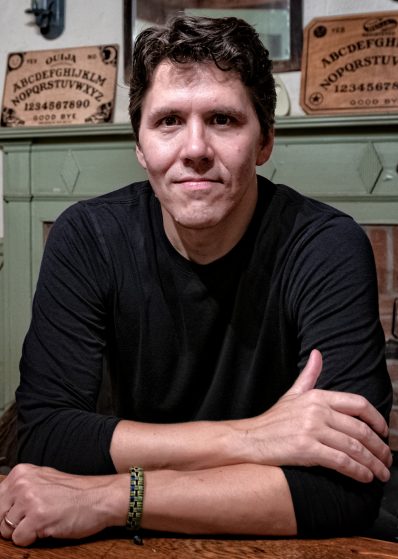 has been exploring the unexplained. He seeks out history, folklore, ghosts, monsters, and legends all over the world and in your backyard.
Registration begins September 20, online or by calling the library's Reference Department at 860-652-7720. Registration with a valid email address is required in order to receive login information on the day of the Zoom meeting.
About the Presenter: Jeff Belanger is an author, podcaster, storyteller, adventurer and explorer of the unexplained. He's written more than a dozen books that have been published in six languages; he's the Emmy-nominated host, writer and producer of the New England Legends series on PBS and Amazon Prime; he provides programs and lectures to audiences all over the world; and he's been the writer and researcher for every episode of "Ghost Adventures" on the Travel Channel. Jeff has made media appearances on hundreds of radio and television programs over his 20-year career, and he has a passion for mysteries and legends.