Lisa See, Chinese American author, will focus on two of her best-known historical fiction titles - Snow Flower and the Secret Fan and The Island of Sea Women.  Snow Flower explores 18th century China when women endured the limitations of foot binding and restricted access to the outside world.  They communicated with other women using a secret code nu shu "women's writing."   The Island of Sea Women is a story about female friendship and family secrets on Jeju Island, before, during, and after the Korean War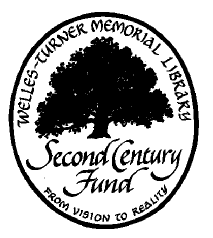 See has written numerous other works of fiction and nonfiction, many of which reflect her interest in her Chinese ancestry and female relationships. Copies of her books will be available at Welles-Turner Memorial Library and at the South Glastonbury Library; those who wish may purchase copies from River Bend Book Shop. This event is sponsored by the Welles-Turner Memorial Library Second Century Fund.
Registration begins October 11, online or by calling the library's Reference Department at 860-652-7720. Registration with a valid email address is required to receive login information on the day of the Zoom meeting.
Date:
Monday Nov 8, 2021
Time:
7:00 PM - 8:00 PM
Contact:
Reference Department 860-652-7720
Location:
Virtual Session
[

CLOSE THIS WINDOW

]