A cigar wrapper is the tobacco leaf that you see on the outside of the cigar. Most makers agree that a wrapper has the greatest potential to impact the subtle flavor notes of a great cigar. Connecticut started growing tobacco in 1640, eventually producing shade-grown tobacco for wrappers in 1901. Since then, CT farmers have produced some of the finest wrappers in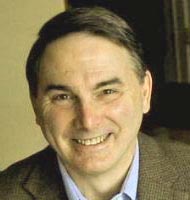 the world. To produce this cash crop, farmers use cheesecloth or nylon netting to help protect the growing leaves from the sun's rays and damaging winds. The technique has elevated CT-grown shade tobacco wrappers into the top tier of choice from the more than 50 that exist. Historian John Cilio will teach attendees about the histories of tobacco, cigars and Connecticut shade-grown wrappers.
Registration begins December 16th, online or by calling the library's Reference Department at 860-652-7720. Registration with a valid email address is required to receive login information on the day of the Zoom meeting.
Click here for a tutorial on setting up a Zoom account.
About the presenter: John has been telling the stories of history for over a decade. He is a skilled historian with a collection of 15,000 vintage photos and press releases. He has published seven historical books ranging from women working in WWII and their impact on today's business world to vintage helicopters. He is an honorary member of the Danbury, Connecticut WWII Lost Squadron Veterans organization. John hails from a career in IBM corporate marketing and has spoken to large and small audiences in over 60 countries around the world. He lives in Sherman, Connecticut.