Stephen Quandt, Feline Behaviorist, will present on a feline behavior on Zoom. He will explain cat behavior from the perspective of the evolutionary and adaptive forces that help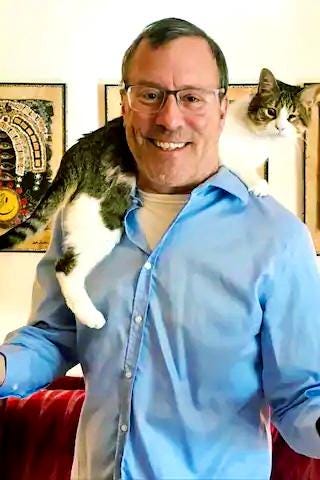 shape the lives of your furry family members.
Registration begins May 17th, online or by calling the library's Reference Department at 860-652-7720. Registration with a valid email address is required to receive login information on the day of the Zoom meeting.
About the presenter: Stephen is a shelter-trained and Fear Free Certified feline behaviorist with the Animal Care Centers of New York City, a not-for-profit contracted by the City of New York to provide animal related services to the residents of New York City. Prior to working for ACC he worked for many years with the ASPCA in New York both in behavior and adoptions and around the country on disaster and cruelty cases. Stephen is also in private practice as a feline behaviorist who specializes in a compassionate, educational and affordable approach to cat behavior.
Date:
Tuesday Jun 14, 2022
Time:
6:00 PM - 7:00 PM
Contact:
Reference Department 860-652-7720
[

CLOSE THIS WINDOW

]