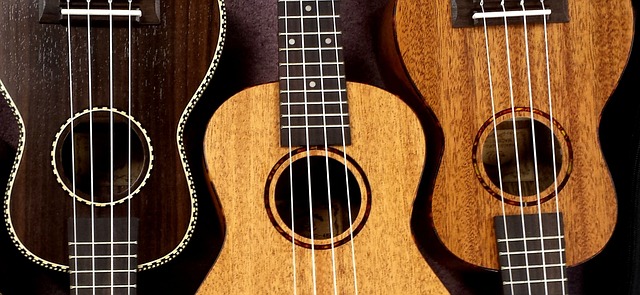 The ukulele is an amazing instrument that can take you as deep as you'd like to go into music, but with its small frame and only four strings, it is incredibly accessible for beginners who want to start strumming and singing along right away! In only a short time, learn the basics of playing, and how to progress on your own. Get started with Glastonbury's own Jim Rosokoff a.k.a. Doctor Uke!
No previous experience is necessary. Instruments are provided, but feel free to bring your own if you have one.
Registration begins March 28, online or by calling the library's Reference Department at 860-652-7720.
About the presenter: Jim is a musician and retired dermatologist who, for the last several years, has become quite passionate about playing, and teaching others to play, the ukulele. He is known internationally as Dr. Uke, and has one of the world's most popular ukulele websites, www.DoctorUke.com. He has led teacher workshops in Connecticut and Massachusetts, given two eight-week adult education courses per year in Glastonbury, and taught sixth graders at Gideon Welles School for the past twenty years. He has performed with his daughters for twenty-seven years in the musical family group Dr. Uke and Daughters. He also leads the Glastonbury Ukulele Band, the Glastonbury Ukulele Club, and Glastonbury's BIG SING, a monthly, community-wide sing-along.